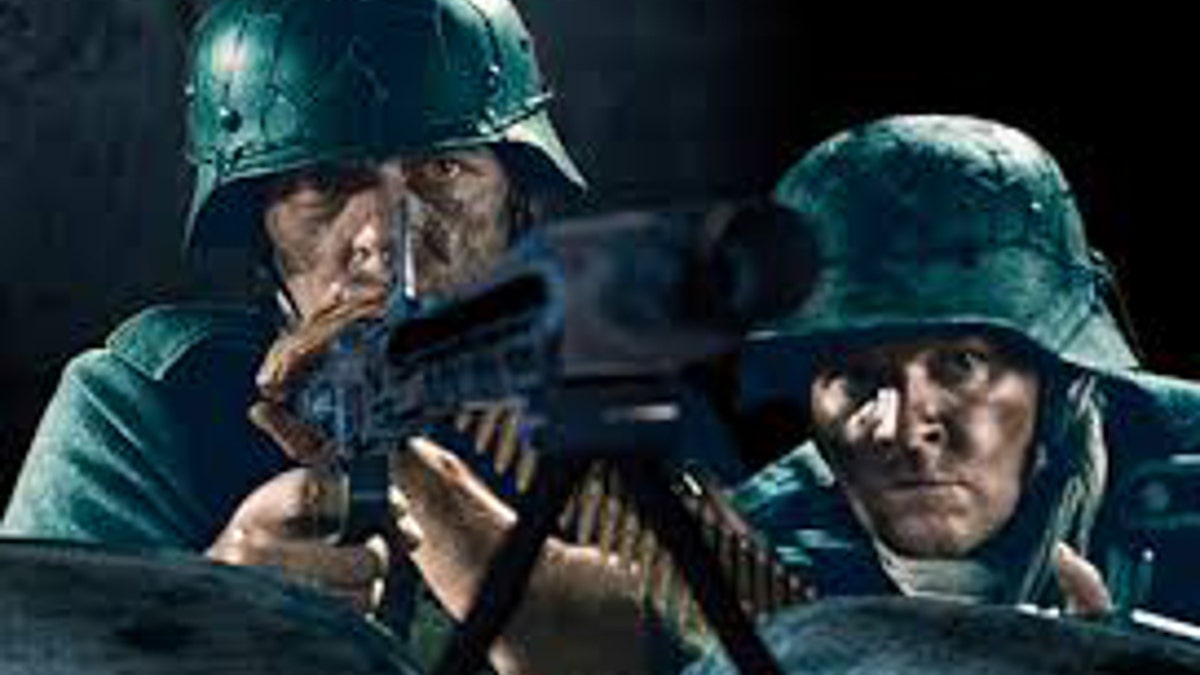 LOS ANGELES – The June 6th, 1944, Allied landing on the beaches of Normandy has been re-envisioned for television using new, state-of-the-art digital technology. As part of PBS' special month of programming in honor of the 70th anniversary of the historic event, "D-Day 360" uses data gathered through forensic laser scanning and meticulous 3D computer modeling to bring the battlefield to life.
"The world we live in was formed by that day. It was the end of the Third Reich and the end of the evil genocide regime," Alex Kershaw, one of the on screen historians in the special, told FOX411. "It's especially poignant these days because we are looking at the last of that generation of great warriors who are passing away. We can say thanks to the survivors."
"D-Day 360" focuses particularly on the exit at Viercill-sur-Mer, a crucial strip of beach. The show looks into how victory depended on what went down over a five-hour period on the five-mile strip of sand.
"It shows exactly where they were, and the trajectory of where the shells were fired. They (producers) were able to recreate all this in a way that is so incredible that you could see what these guys were able to do," Kershaw explained. "They are able to recreate inside the bunkers and the beach where the cannons were fired and give the exact details and geographical locations of D-Day. It was a large (filming) budget and they've taken time to make it come to life."
But it is not all special effects and CGI. "D-Day 360" also tells the story of twin soldier brothers – Roy and Ray Stephens. One lived, the other died fighting.
"I'm going to be in Normandy for the 70th anniversary and it is going to be the last time we can say thanks to many of the survivors," Kershaw said. "In ten years time, there will hardly be any left who were in active duty on D-Day."
Using data, statistical tools and eyewitness accounts, the special follows the day in which 3,000 planes dropped 23,000 airborne troops behind German lines and 130,000 Allied soldiers stormed five heavily defended French beaches in their historic assault on Nazi-occupied Europe.
"D-Day 360" airs Tuesday, May 27 at 9pmET with an encore Monday, June 2.
Follow @holliesmckay on Twitter.