Cuban-American celebrities offer messages of hope following death of Fidel Castro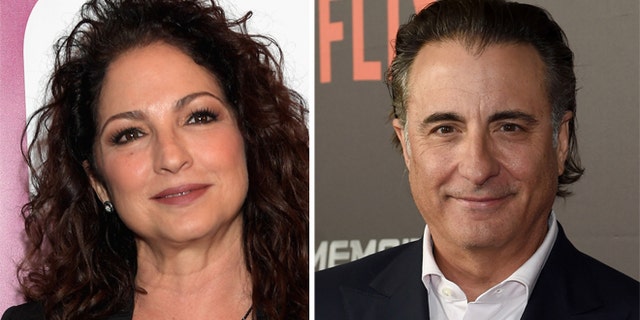 Cuban-American celebrities in the United States have offered messages of hope following the death of former Cuban revolutionary leader Fidel Castro on Friday.
Actor Andy Garcia said he feels "deep sorrow" for Cuban people both on the island and abroad who have "suffered the atrocities and repression by Fidel Castro and his totalitarian regime."
"The promises of his so-called revolution of pluralism and democracy were and continue to be a false promise and a betrayal of all basic human rights," he said in a statement to Fox News Latino. "The executions, persecution and imprisonment of political dissidents and the LGBT community, denial of free press, elections and religious freedoms, continue to be his legacy. He claimed that history would absolve him, but it can also condemn him.
Garcia, who was born in Havana and moved to Florida after the failed Bay of Pigs Invasion, said he stands with "hard-working, helpful people who open their hearts and homes to all, whether in Cuba or in exile."
"I pray for what I have always prayed for: the restoration of our constitution and absolute freedom for the people of Cuba," he added. "That dream is very much alive, that fight is very much alive. Let the spirit of Jose Marti and Dr. Martin Luther King Jr. show us the way."
Gloria Estefan, whose family fled Cuban following the revolution, offered her own message of hope on social media.
"Although the death of a human being is rarely cause for celebration, it is the symbolic death of the destructive ideologies that he espoused that, I believe, is filling the Cuban exile community with renewed hope and a relief that has been long in coming," the singer wrote on her Facebook and Instagram accounts.
In her statement, Estefan also acknowledged that change in Cuban will not come quick, but hopes that it will happen.
"Although the grip of Castro's regime will not loosen overnight, the demise of a leader that oversaw the annihilation of those with an opposing view, the indiscriminate jailing of innocents, the separation of families, the censure of his people's freedom to speak, state sanctioned terrorism and the economic destruction of a once thriving & successful country, can only lead to positive change for the Cuban people and our world," she wrote.
She added: "May freedom continue to ring in the United States, my beautiful adopted country, and may the hope for freedom be inspired and renewed in the heart of every Cuban in my homeland and throughout the world."
Baseball player Jose Canseco gave his thoughts a personal touch on Twitter.
"I was born in Cuba and Fidel Castro was our leader. Came to the USA because of him," he wrote. "Can't say I feel anything for his death. There is a reason many defected to the USA."
Cuban-born salsa singer Chirino had a stronger statement against Castro and his regime.
"Today is a day of emotions found when finally someone has died who gave so much pain to the people for 57 years," he wrote in Spanish on Facebook. "The only vestige of sadness is because I've known many people who left us before they were able to enjoy this moment. In the name of the executed, of the tortured, jailed, disappeared, thinking of the millions of Cubans who have suffered family separation, absence and longing for their fatherland because of this disgraceful man, I say to him now GO TO HELL!"