'Crazed rock groupie' Katy Perry turning ABC's 'American Idol' into personal dating show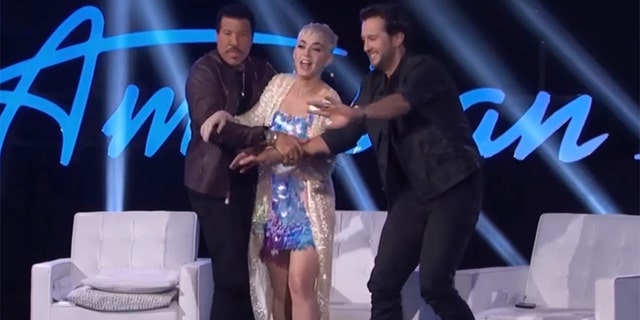 Katy Perry continues to turn ABC's revamped "American Idol" into her personal playground with flirtatious behavior that doesn't seem to coincide with the Disney-owned network's family-friendly image.
Perry has fawned over male contestants throughout the season, sometimes in front of their significant others. On Sunday, the object of her affection was long-haired rocker Cade Foehner, who impressed Perry with his rendition of "All Along the Watchtower."
Perry nodded approvingly throughout Foehner's performance and fellow judges Lionel Richie and Luke Bryan pretended to hold her back from ambushing him when it concluded.
"Stay away, Katy," Bryan said before commenting on Foehner's "hip thrusts."
"Are we allowed to show this on ABC? Oh my gosh, is this rock 'n' roll? I saw some things that my minister parents had to shun," Perry said.
Foehner replied that he also was a minister, so it's OK.
"You can preach to me anytime you want," Perry fired back before removing her top layer and walking toward the contestant only to be restrained by Richie, who told her to pull herself together.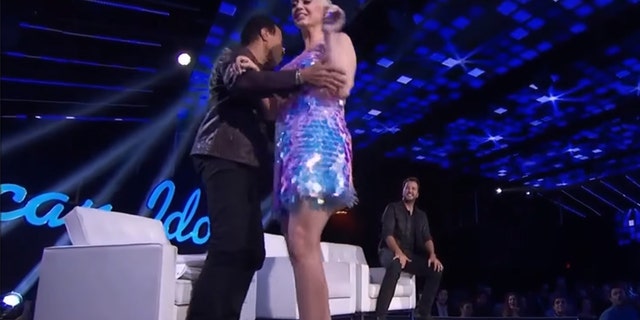 Bryan asked, "You OK, girl?"
Perry then said she was about to pass out before telling Foehner that he was a star – regardless of whether or not he won the competition. The "Roar" singer then pretended to "pass out."
Lyndsey Parker of Yahoo! wrote that Perry was "acting like a crazed rock groupie as she tossed off her sequined cape and practically bum-rushed the stage," joking that she might need a straitjacket for Foehner's next performance.
ABC can't be too bothered by Perry's behavior, as it tweeted the segment to promote Sunday's episode.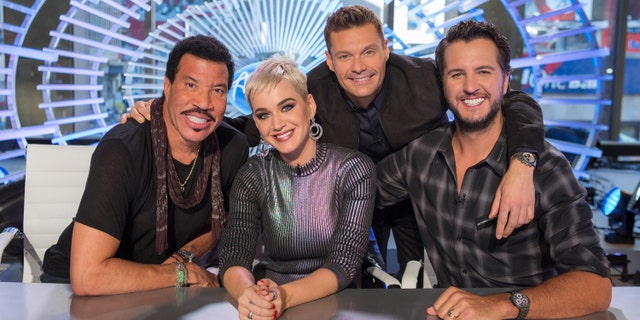 But Perry, who alienated some fans in 2016 with her aggressive campaigning for Hillary Clinton, upset some viewers last month when she tricked an unsuspecting male contestant into kissing her on the lips. The contestant later told The New York Times that the "Idol" judge made him feel uncomfortable because he was a staunch conservative and wanted his first kiss to be special.
The Washington Post noted that the scene felt "out of place in the #MeToo era."
Being too flirtatious isn't the only poor publicity surrounding Perry, who is in a legal battle with a group of nuns over a convent Perry aimed to convert into a luxury estate. One nun, 89, recently collapsed in court and subsequently died after begging, "Katy Perry, please stop." A second nun, 80, says the contretemps with Perry has left her broke.
Perry's $25-million salary also has created headlines for the hugely expensive revamp of "American Idol," as the New York Post reported that "fireworks ignited" when Richie and Bryan expected similar deals. Richie and Bryan ultimately settled for significantly less than their flirty colleague.
Meanwhile, Radar Online reported on Monday that "Idol" is likely getting the axe after one season, partially because Perry has turned off viewers.
ABC did not respond to a request for comment.