Courtney Love slams pro-Palestinian activist Linda Sarsour: 'You're a vile disgrace to women and all mankind'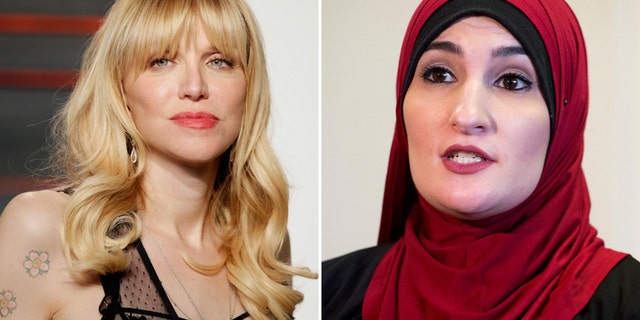 NEWYou can now listen to Fox News articles!
Courtney Love had a few choice words for pro-Palestinian activist Linda Sarsour.
Love called Sarsour an "anti-American fear mongering fraud" and a "vile disgrace to women and all mankind" in a series of tweets Wednesday.
Love hardly stopped there.
The 52-year-old asked her followers to "research more about [Sarsour] ripping people off" and said, "She's a fraud...an anti-Semitic fear mongering liar" and "a rat."
Love's tweets came after Sarsour raised more than $100,000 for a Somali woman named Rahma Warsame, who claims to have been the victim of a hate crime. However, police said there is no evidence to support Warsame's claim that "the incident involved any type of bias which would constitute the incident being investigated as a hate crime," the Columbus Dispatch reports.
Love asked, "Where is the money now? Sorry but she's a criminal."
Sarsour fought back on Twitter accusing Love of "veiled anti-Muslim rhetoric." She said, "Thank God I never knew who @Courtney was before today and that was a great thing."
She added, "Welcome to America where a white woman 'celebrity' uses her platform to deny that a Black immigrant Muslim woman was brutally assaulted."