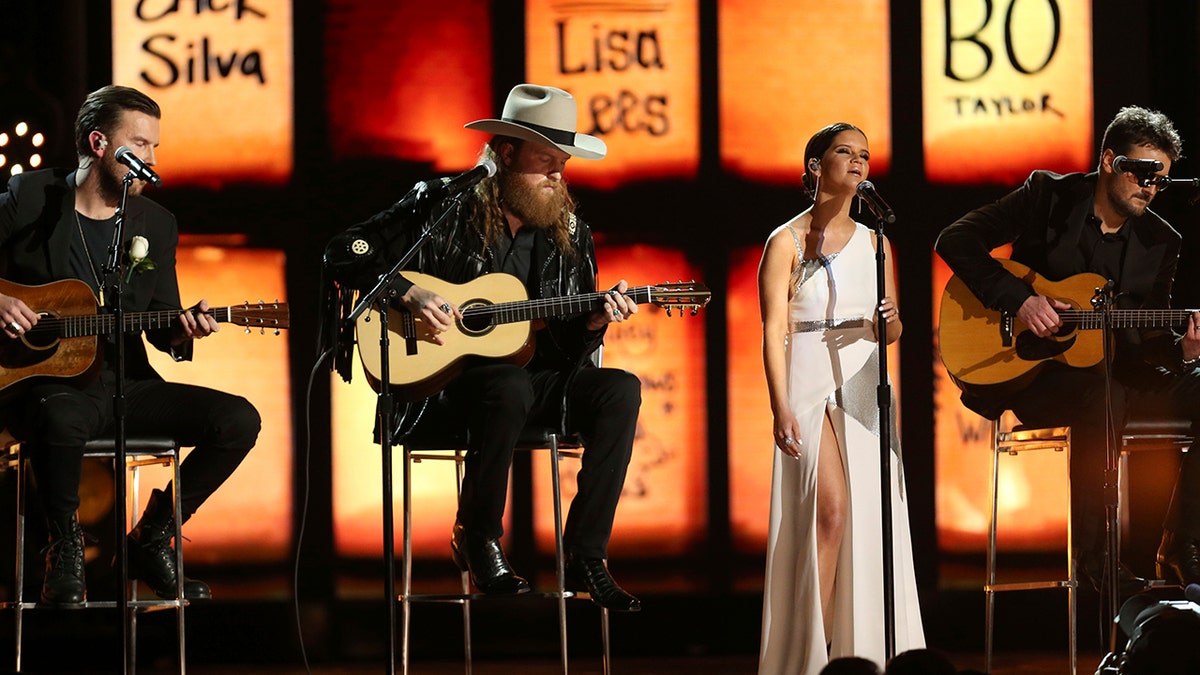 Following the announcement of Chris Stapleton as the winner of Best Country Album, things took a somber turn at the 60th Annual Grammy Awards.
Erich Church, Maren Morris and Brothers Osbourne sang a song in honor of the victims of the tragic shooting at the Route 91 Harvest Festival in Las Vegas as well as the bombing at an Arianna Grande concert in Manchester, England.
Church opened the dialogue with a few words about the healing power of music followed by a touching, albeit hard-to-hear, tribute from Morris before the trio sang Eric Clapton's "Tears in Heaven."
"A few months earlier and a continent away the same was true in Manchester, England. The painful truth is that this year in just those two events, 81 music lovers, just like us, went out to a night of music and never came home," she said through some audio technical difficulties. "So, tonight, to honor those we lost, Eric, Brothers Osbourne and I, who all performed in Las Vegas that tragic weekend, want to come together and honor the memory of those music-loving souls so cruelly taken from us."
All four acts performed at the Route 91 Harvest Festival.