Country star Randy Travis released from hospital following stroke, heart attack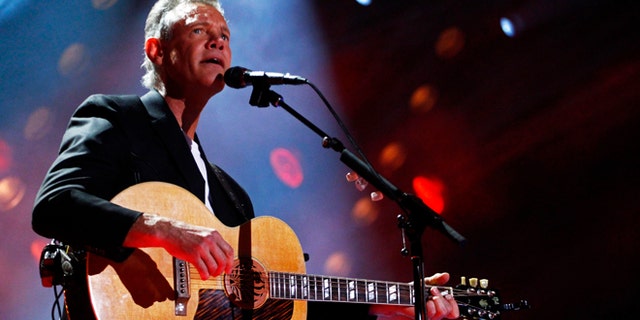 County superstar Randy Travis has been released from the hospital and is headed to a physical therapy facility after suffering a stroke and a heart attack earlier this month.
His publicist said in a statement that Travis had left Baylor Heart Hospital in Plano, Texas, for an unspecified rehabilitation center.
"Thanks to all the fans and friends for your continued prayers and support as Randy continues on the road to recovery," says Travis' fiancée Mary Davis said Wednesday.
The 54-year-old Grammy award winning singer had a stroke July 10 while being treated for heart failure caused by a viral infection.
The "Three Wooden Crosses" singer. was admitted to Baylor Medical Center McKinney near his home in Tioga, about 60 miles north of Dallas, through the emergency room on July 7. He was transferred to The Heart Hospital Baylor Plano after having a pump installed via catheter.
Travis' illness comes as he's been trying to put his life back together following a series of embarrassing public incidents involving alcohol.
Travis pleaded guilty to driving while intoxicated in January following an arrest last year and received two years of probation and a $2,000 fine. He was required to spend at least 30 days at an alcohol treatment facility and complete 100 hours of community service.
The Associated Press contributed to this report