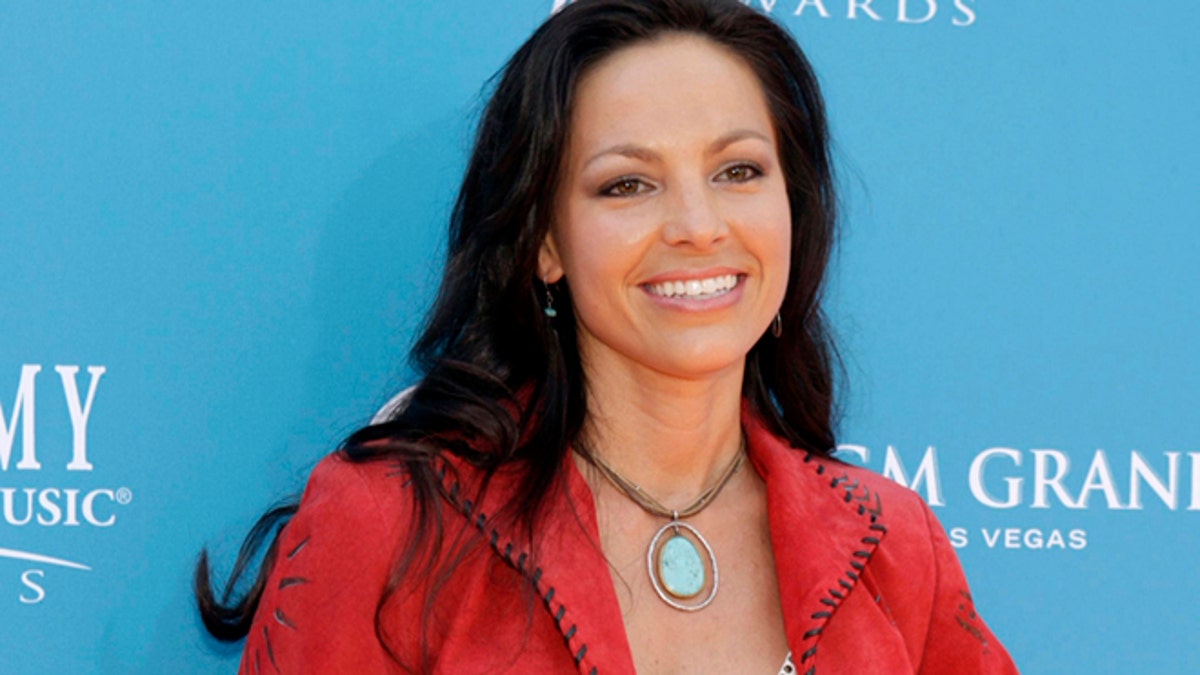 Joey Feek, who rose to fame as a member of the soulful husband-and-wife country duo Joey + Rory, died Friday, according to her husband's blog. She was 40 years old.
Feek made headlines in recent months as her husband, Rory, blogged on behalf of the couple about their experiences as she fought cervical cancer that eventually spread to her colon.
When the songstress' cancer spread in October 2015, she informed fans that she was stopping treatment. She entered hospice care in early November, and Rory kept fans up-to-date in the months that followed.
"My wife's greatest dream came true today. She is in Heaven," Rory Feek wrote on his blog.
"The cancer is gone, the pain has ceased and all her tears are dry. Joey is in the arms of her beloved brother Justin and using her pretty voice to sing for her savior."
Joey Feek, originally Joey Martin, grew up in Alexandria, Ind., in a farmhouse. She married songwriter Rory on June 15, 2002 and they called Columbia, Tenn., home.
The pair gained fame in 2008 when they became the third-place finalist in the CMT show "Can You Duet." Their debut album "This Life of a Song" was released in 2008, and the single from that album, "Cheater Cheater," peaked at No. 30 on Billboard's Hot Country Songs chart. In 2010, they soared to new heights when they won an Academy of Country Music award for Top New Vocal Duo.
"From the time she was four years old, Joey had been singing Dolly's songs and dreamed of one day meeting her. Coat of Many Colors was a regular part of our show and at home she loved to put on Dolly and listen to "Hello God", "When I Sing For Him", "Me and Little Andy" and many others," Rory Feek said.
They kept recording music as Joey Feek battled cancer, and on Feb. 12, 2016 they released an album comprised of covers of hymns, titled "Hymns That Are Important to Us."
In 2016, the pair was nominated for a Grammy for "If I Needed You." They lost the award for Best Country Duo/Group Performance to Little Big Town.
After they lost, they posted a photo of their Grammy nominee ribbon on Instagram and wrote, "...more than enough."
Rory Feek revealed in a recent blog post his wife had been "asleep for days now," and her body was shutting down.
"One of the last things Joey said before she drifted into the deep sleep she's been in for a few days now is, 'I have no regrets… I can honestly say, that I have done everything I wanted to do and lived the life I always wanted to live.'"
Feek is survived by her husband, Rory, and their daughter, Indiana, 2, who was born with Down syndrome.