Comrade Joy? Russian trolls preferred MSNBC star over other pundits, study says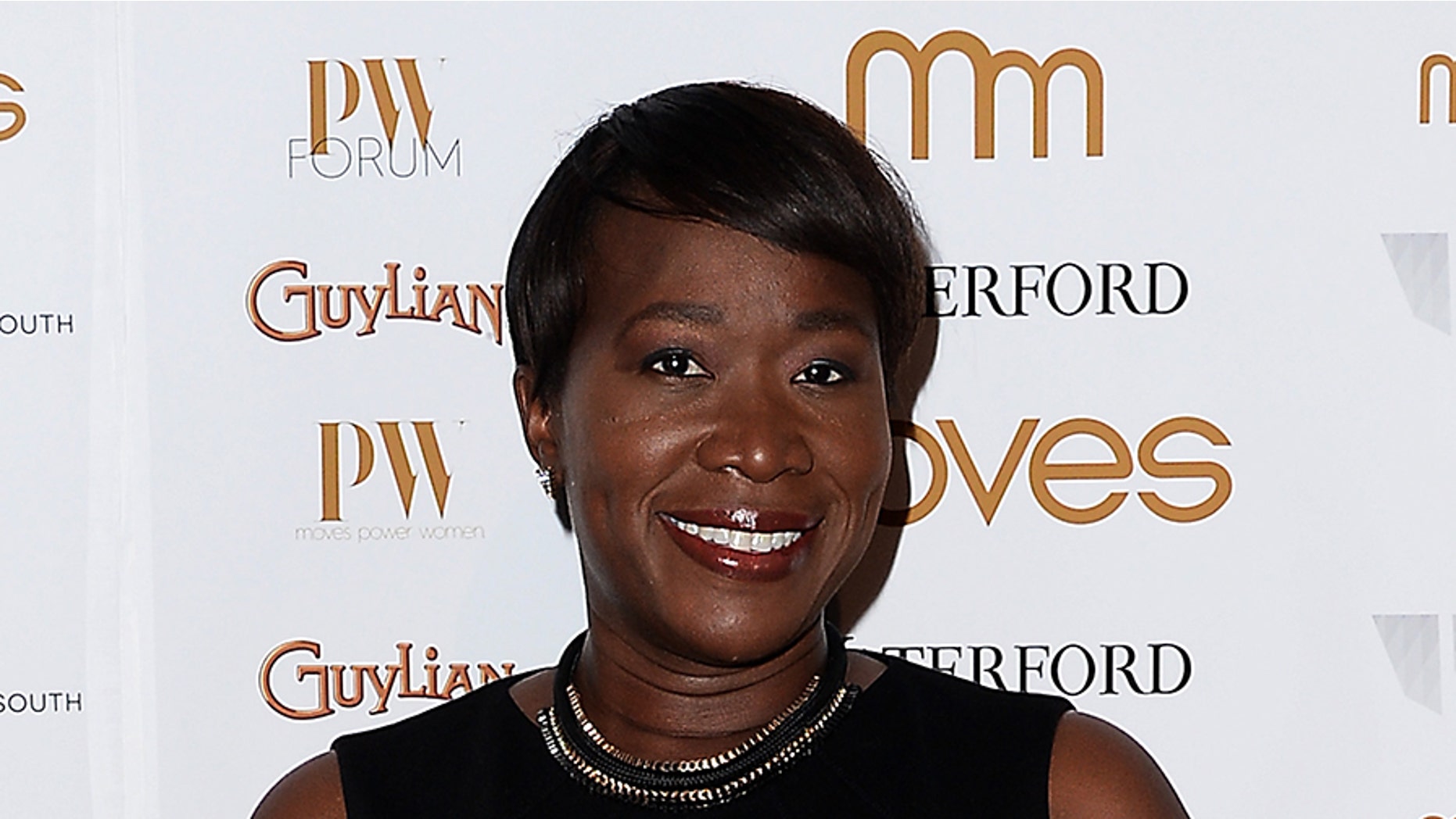 MSNBC star Joy Reid was the favorite political pundit of Russian trolls during the 2016 presidential election, according to Dan Abrams' Law & Crime website.
Reid was retweeted 267 times by the "private sector Russian troll brigade," according to the report, which cited an analysis of the raw data. Fox News host Sean Hannity finished second but "received only a handful of their retweets during the 2016 election," according to Law & Crime.
MSNBC viewers would presumably be surprised that Reid was apparently so beloved by Russian trolls. She was recently referred to as a "heroine of the Resistance" in a New York Times feature that praised the "no-nonsense" host of "AM Joy."
"She is popular on social media with fans who fondly call themselves #reiders," the Times wrote.
Last week, indictments were handed out by Special Counsel Robert Mueller against 13 Russian nationals and three Russian entities who allegedly enacted a sophisticated plot to wage "information warfare" against the United States.
The Russian nationals are accused of setting a "strategic goal to sow discord in the U.S. political system, including the 2016 presidential election." The 37-page indictment accused the defendants of spreading derogatory information about both liberal and conservative pundits in addition to candidates on both sides of the aisle. The goal was simple: Divide America.
Deputy Attorney General Rod Rosenstein explained that the scheme involved setting up hundreds of social media accounts using stolen or fictitious identities to make it appear like the accounts were controlled by individuals in the U.S. The indictment says Internet Research Agency employed hundreds of individuals – referred to as "specialists" – to create fake social media accounts that appeared to be operated by Americans.
"Was Reid aware of her Cyrillic-tinged media boosting? Did Reid herself receive payment for her Russian troll-favored work? Both circumstances are highly unlikely, but certainly worth exploring if the Russian links and interference are as serious as most liberals – Reid herself among them – contend. In any event, these questions are worth asking out loud," Law & Crime's Colin Kalmbacher wrote.
MSNBC did not respond to a request for comment.
Meanwhile, Reid has been one of the most polarizing political pundits in recent memory, which is likely a factor into why Russians trolls retweeted her so often. Last month, the MSNBC host downplayed international criminal gang MS-13 and claimed that only Fox News viewers were even aware they existed. She was on a combative Twitter rampage throughout President Trump's first State of the Union address in January, accusing Trump of leading a "culture war." One tweet sent by Reid essentially denounced church, family, policy, the national anthem and even the military.
Reid was also forced to walk back racially charged comments about conservative commentator David French after they were mocked on Twitter by users across the political spectrum.
Reid has referred to Trump supporters as "deplorables," apologized for old blog posts in which she made homophobic comments while speculating about the sexuality of former Florida governor Charlie Crist and even said the Trump presidency is the "worst time to be a human" without mentioning things such as slavery, Black Death or the Holocaust.
Fox News' Alex Pappas contributed to this report.