Comey testimony is 'basically a domestic abuse case,' 'Full Frontal with Samantha Bee' tweets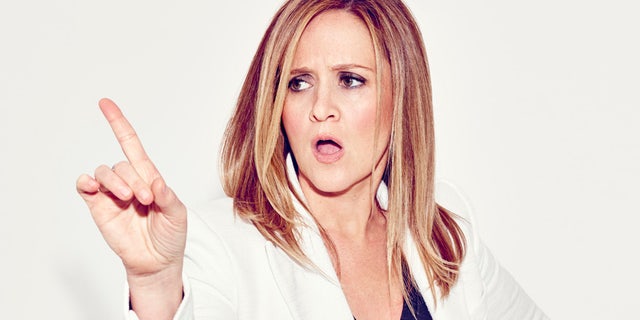 Samantha Bee is in hot water for a tweet her television show shared during former FBI Director James Comey's testimony Thursday.
"This is basically a domestic abuse case," the account for the TBS show "Full Frontal with Samantha Bee" tweeted Thursday.
Bee retweeted and then deleted the message from her personal account as fans began to respond, calling the joke distasteful.
As someone who has friends that have been victims of domestic abuse, you should be ashamed of yourself for drawing this correlation! #SHAME

— Dan Wittmers (@danwittmers) June 8, 2017
Well, I'm an abuse survivor who doesn't like my experience being trivialized. This isn't the same at all. This isn't a very feminist take.

— Trace Oddity (@TraceOddity) June 8, 2017
It's literally nothing like that, this is disgusting.

— CMPunk but Socialist (@MitchellCares) June 8, 2017
playing domestic abuse for laughs is unfunny to a lot of women

— Sandra Stephens (@sandrastephens) June 8, 2017
this is an extremely bad tweet and a worse thought process, even for you

— prateeek (@dosherto) June 8, 2017
A rep for Bee and for "Full Frontal" did not return Fox News' request for comment.
This is not the first time Bee has found herself in trouble on social media.
The comedian mocked a man's haircut on her TBS show comparing him to a Nazi. She apologized after it was revealed the man had a partially-shaven head because he was battling stage four brain cancer.