CNN accused by National Association of Black Journalists of lacking diversity; Zucker refuses to meet with group
The National Association of Black Journalists has elevated CNN to a "special media monitoring list" over concerns about a lack of diversity and the network's president's refusal to even discuss the lack of black executives at the liberal news organization.
The NABJ specifically expressed concerns "about the lack of black representation within the ranks of CNN's executive news managers and direct reports to CNN President Jeff Zucker." The group noted that "Zucker has no black direct reports" and that the network doesn't have a single black executive producer, or vice president on its news side.
CNN ACCUSED OF STACKING AUDIENCE VS. BERNIE SANDERS IN TOWN HALL EVENT
"This concern, coupled with Zucker's refusal to meet with a four-person NABJ delegation, has prompted NABJ to place CNN on a special media monitoring list," NABJ director of communications Kanya Stewart posted on the group's website.
NABJ said that CNN pushed back on the claim that there weren't any black vice presidents, but when asked to provide names to the organization never followed through. CNN's website displays headshots of the network's "leadership," and the images back up the NABJ's claim.
"A special team will perform further research and an analysis of CNN's diversity, inclusion and equity practices, per the NABJ Board's directive. The special team will also publicly report on identified deficiencies in hiring a diverse workforce in news decision-making capacities at CNN. NABJ is also calling for a civil rights audit that examines the company's hiring, promotion and compensation practices involving black employees," Stewart added.
"NABJ is also calling for a civil rights audit that examines the company's hiring, promotion and compensation practices involving black employees."
CNN'S VAN JONES COMPARES JUSSIE SMOLLETT TO JACKIE ROBINSON: 'THIS IS THE FALL OF AN ICON'
The NABJ has a four-person delegation team that has met with other news organizations, including Fox News, CBS, NBC and ABC. NABJ vice president-digital Roland Martin is among the representatives that CNN honchos refuse to meet with and the network is pointing to a 2016 town hall event between Hillary Clinton and Bernie Sanders as the impetus to deny the meeting.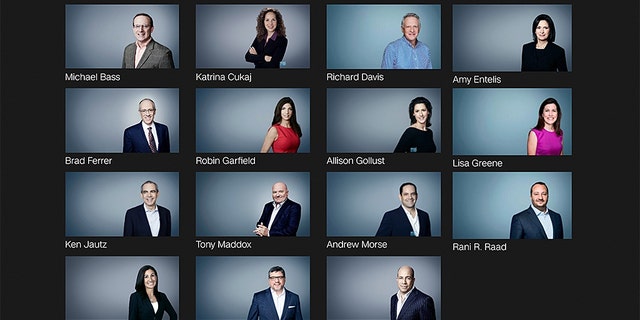 Then-CNN contributor Donna Brazile famously leaked a potential question to Clinton ahead of the CNN event, where Martin's cable network TV One was a partner.
"For months, we have been working with NABJ to schedule a meeting because the relationship between CNN and NABJ is very important to us. Unfortunately, the significant and reckless damage that Roland Martin did to CNN while partnering with us during a 2016 Democratic Town Hall has made any meeting that includes him untenable. Mr. Martin displayed an unprecedented and egregious lack of journalistic ethics and integrity by leaking questions prior to the town hall," a CNN spokesperson said in a statement published in the network's media newsletter.
LEFTIES TURN ON ANTI-TRUMP CNN AFTER NETWORK HIRES EX-JEFF SESSIONS SPOKESWOMAN SARAH ISGUR
CNN did not immediately respond when asked by Fox News for additional comment.
The NABJ wrote that "Zucker's refusal to meet with the full delegation is based on a personal issue between" Martin and the meeting request, but the group said it simply wants to solely focus on CNN's diversity efforts, results and strategic priorities.
This is far from the first time that CNN and Zucker raised eyebrows because of the network's last of diversity. Back in 2017, a federal judge dismissed a class-action lawsuit against then-parent Time Warner claiming widespread racial discrimination at CNN.
Last year, a study by TheWrap indicated that CNN has "significantly fewer women serving in visible on-air roles than either Fox News or MSNBC."
Fox News' Joseph A. Wulfsohn contributed to this report.