Christopher 'Big Black' Boykin had comeback plans before death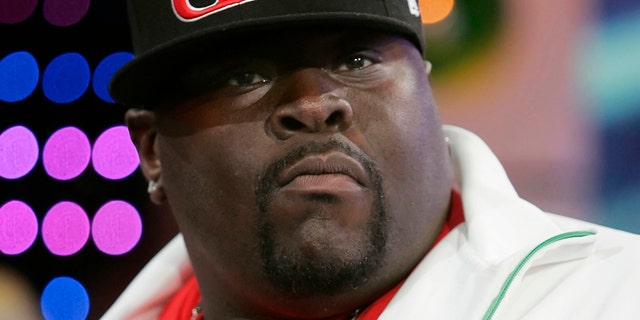 Christopher "Big Black" Boykin was gearing up for a comeback before his death at age 45.
The entertainer's manager, Mark Shin, told TMZ Monday that Boykin was looking to relaunch his Big Black clothing line due to popularity. According to the celebrity gossip site, the brand had stopped licensing and sales over the last year. Boykin and his team were reportedly strategizing their next business deal.
CHRISTOPHER 'BIG BLACK' BOYKIN DIES AT 45
While the effort was put on hold following Boykin's death last Tuesday, Shin added that the brand is now considering a small launch with the purpose of having proceeds benefit the late talent's daughter, 9-year-old Isis.
Boykin's ex-wife Shannon Turley told ET that Boykin died at a Plano, Texas, hospital May 9. Turley said Boykin suffered from congenital heart failure and doctors said he likely needed a transplant. She said Boykin had been in the hospital several times over the past year.
Boykin starred alongside former pro skater Rob Dyrdek in MTV's "Rob and Big" from 2006 to 2008. The former U.S. Navy serviceman and his best friend, skateboarder Rob Dyrdek, starred in their eponymous MTV reality show from 2006 to 2008.
The Associated Press contributed to this report.