Christina Hendricks ditches skirt halfway through red carpet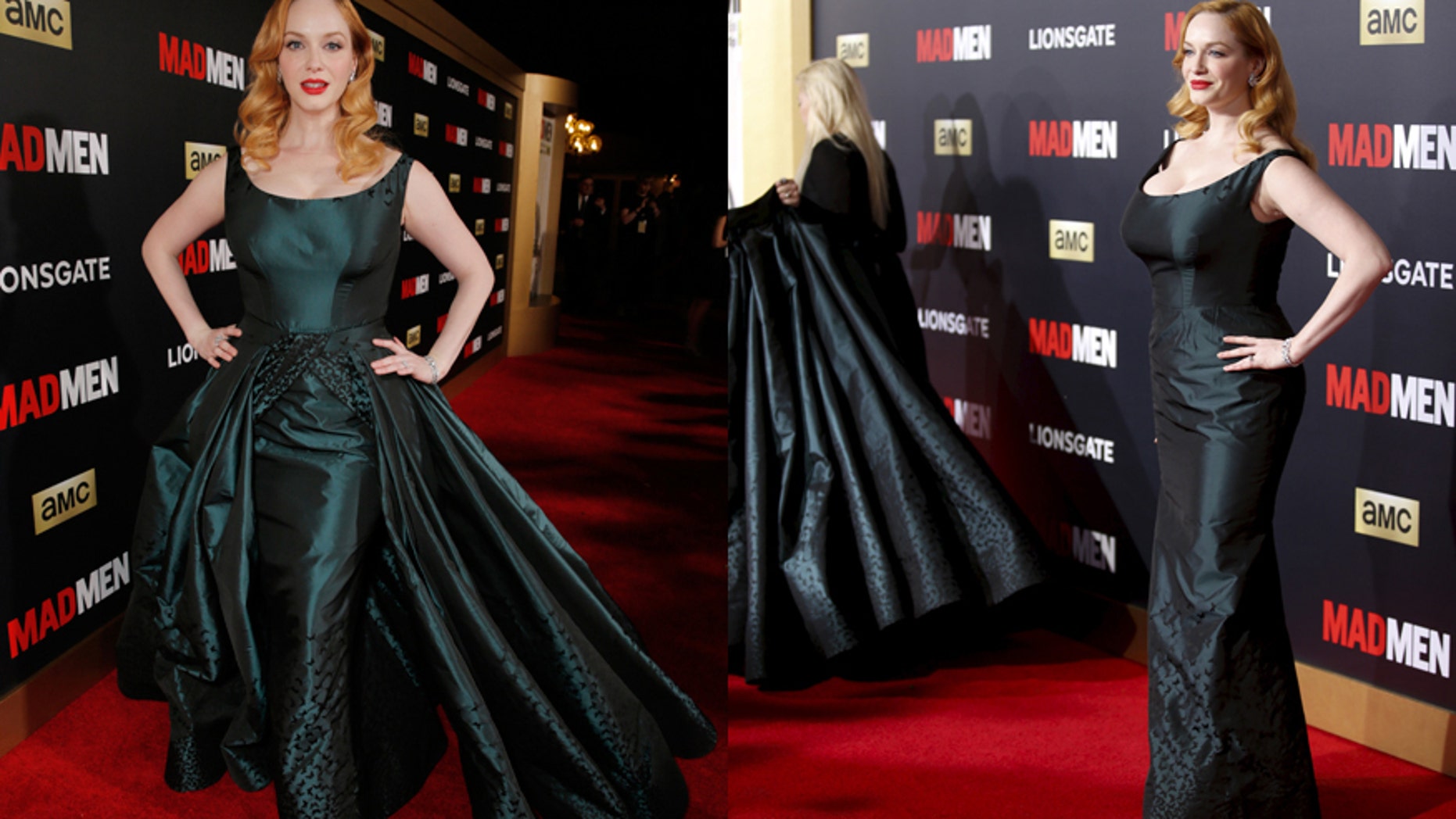 One look was not enough for Christina Hendricks.
The "Mad Men" beauty showed off her killer curves in a green chiffon dress at AMC's Black & Red Ball to celebrate the final episodes of the hit show.
Halfway through the red carpet, Hendricks took off the skirt of her dress to reveal a slimmer dress underneath.
The surprise twist had a dramatic effect and the emerald dress complemented the star's new strawberry blonde locks.
"Mad Men" is not the only hit show to come to an end. "Glee" aired its final episode March 20. See what the stars had to say about the show's impact.
S/he Said: Study says Taylor Swift's body beats Kim Kardashian's