Christina Aguilera Arrested for Public Intoxication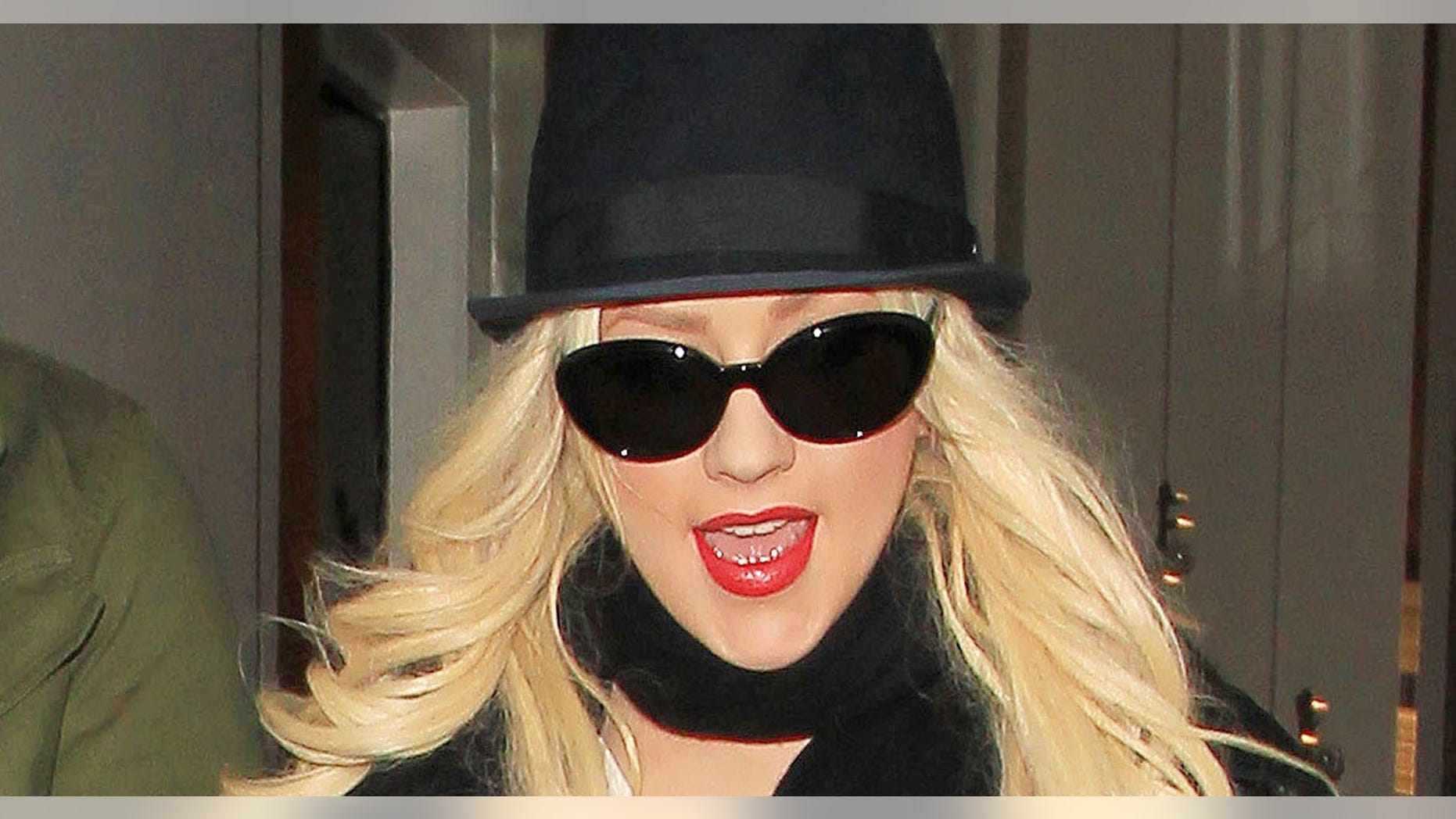 WEST HOLLYWOOD, Calif. -- Fresh from a stumble at the Grammys and muffing the national anthem at the Super Bowl, singer Christina Aguilera was arrested early Tuesday near the Sunset Strip on suspicion of being drunk in public but will not be prosecuted, authorities said.
Aguilera, 30, was "extremely intoxicated" when a car driven by her boyfriend was stopped at about 2:45 a.m. on Clark Street, Los Angeles County sheriff's Deputy Bill McSweeney said.
Sheriff's spokesman Steve Whitmore said Aguilera "didn't really understand where she was" but was cooperative.
"She was not belligerent in any way whatsoever," Whitmore said.
Deputies saw the Mustang "burn rubber" and fishtail onto a street, he said.
The noise could be heard 100 feet away and constituted an "exhibition of speed" that prompted deputies to immediately stop the car, Whitmore said.
They smelled alcohol on the breath of 25-year-old Matthew Rutler, and a field sobriety test found him to have a blood-alcohol level of 0.09 percent, Whitmore said.
In California, a driver is legally under the influence at or above 0.08 percent.
The car was stopped just off the Sunset Strip, not far from such famous nightspots as Whiskey A Go-Go and the Viper Room.
Rutler was arrested on suspicion of DUI and later released on $5,000 bail. Sheriff's officials didn't know if Rutler had hired an attorney.
McSweeney said Aguilera appeared too drunk to care for herself and had no driver to take her home. She was arrested on suspicion of being drunk in public so she could be held at the West Hollywood sheriff's station, he said.
Whitmore did not know much the 5-foot-2, 100-pound Aguilera may have been drinking.
She was given a breath test but the results will not be made public because she had no criminal intent and will not be prosecuted, he said. However, the misdemeanor arrest will remain on her record.
Aguilera did not ask to have anyone pick her up during the 30 to 45 minutes that deputies were at the car, Whitmore said.
"She didn't really understand where she was," he said. "She said she didn't drive so she didn't even know where she lived."
Whitmore said Aguilera was booked, fingerprinted and put alone in a cell. She was kept there until she was able to pass another sobriety test.
"When she was able to navigate and think on her own ... she was released" on $250 bail, he said.
Aguilera was released from the back of the station at about 7:30 a.m., avoiding a cluster of paparazzi out front. She was driven home by an acquaintance who may have been a bodyguard, Whitmore said.
"It ends here," he said. "She's home safe and sound so, you know, job accomplished."
California law allows deputies to detain intoxicated people for their own welfare until they sober up, without having any intention of prosecuting them, McSweeney said.
"You're sitting in a car drunk. You have every legal right to be there, but when we come across you we say you can't drive and we're not going to put you on the sidewalk," he explained.
Calls to Aguilera's agent, Tracy Brennan, and her publicist, Nicole Perez, weren't returned Tuesday.
Aguilera recently split from music marketer Jordan Bratman, the father of her 3-year-old son. She filed for divorce in October, and their split becomes official April 15.
Aguilera lost her footing and briefly went down at the Feb. 13 Grammy Awards during a tribute medley to singer Aretha Franklin. She also made headlines by botching a line while singing the national anthem at the Feb. 6 Super Bowl.
Sources close to Aguilera tell TMZ they have been trying to get the singer into a rehab program for weeks.