Chrissy Teigen reveals name and first photo of her newborn son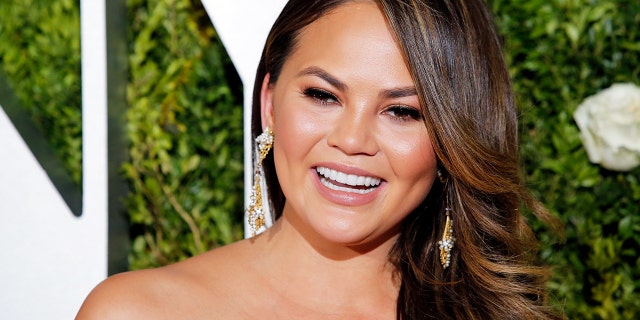 NEWYou can now listen to Fox News articles!
Chrissy Teigen and John Legend have shared the first photo as well as the name of their 2nd child just days after announcing the baby's early arrival.
Teigen shared the first snap of the tiny little addition to the family on Instagram along with the reveal of his first and middle name.
"Hello, world! This is Miles Theodore Stephens - We are drowning in his little peeps and nuzzles," she wrote in the image's caption. "Our household feels overwhelmed with love. Thank you for all your well wishes!"
Previously, Teigen revealed to curious fans on Twitter that her baby boy has arrived a bit earlier than expected. First, she posted "Somebody's herrrrrrre!" along with baby bottle and open hands emojis. The following day, she responded to a fan asking if he looked like the couple's first daughter, Luna. That's when she revealed that baby Miles came a bit earlier than expected.
"Same nose! He is a few weeks early so he's litttttttle and makes the teeniest noises. We are in love," she responded.
As People notes, the couples' quick announcement and reveal are in keeping with the way they introduced their daughter to the world in 2016. The couple similarly debuted her first photo and baby name just three days after she was born. Since then, neither has been shy about showing fans their life together as a family, meaning that this first image of Miles is likely just the first of many to come.
Despite the "Lip Sync Battle" host's baby arriving a little earlier than expected, it seems he's happy and healthy and ready for many more close up selfies to come.