Chris Martin 'consciously uncouples' from being a vegetarian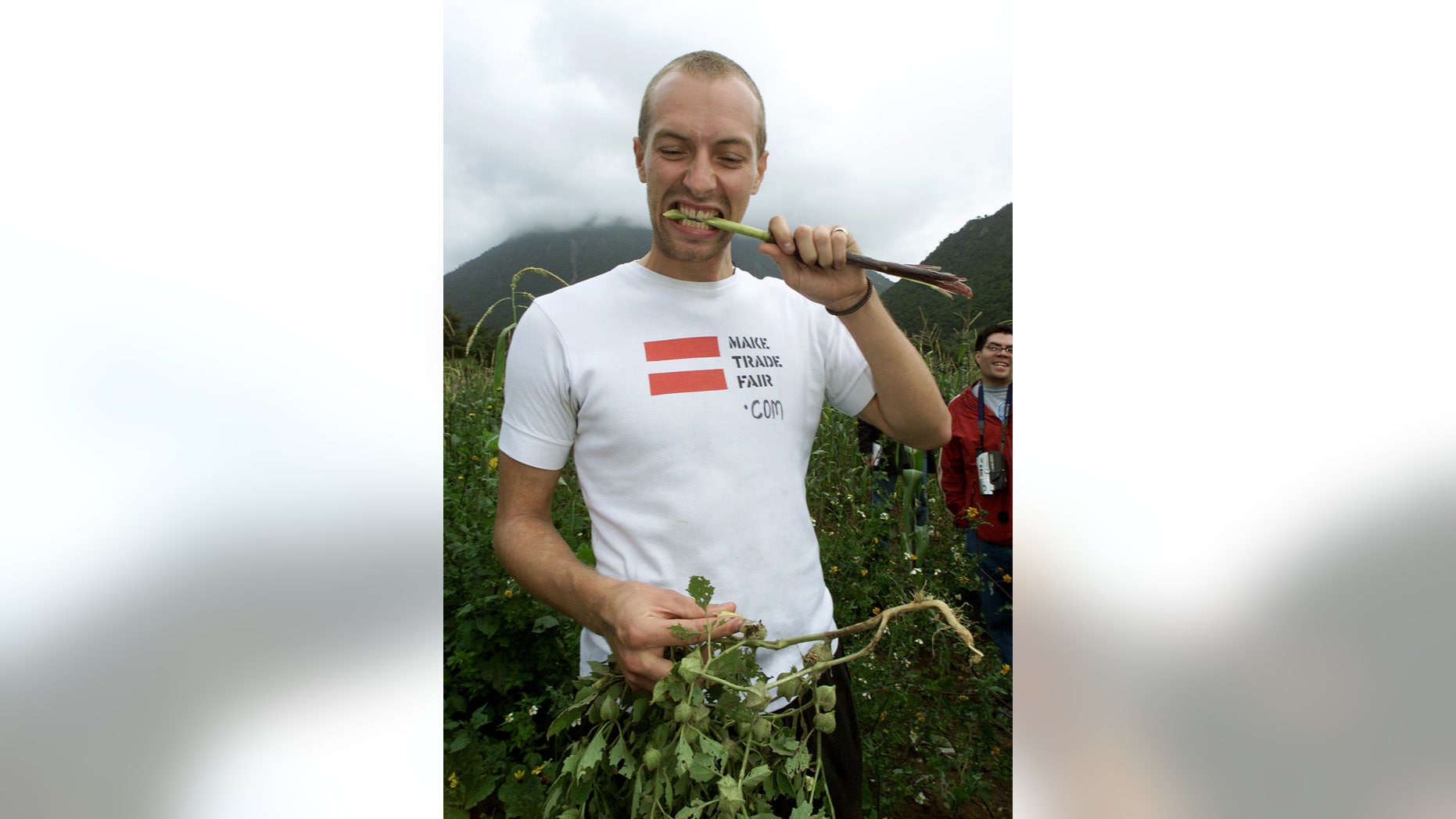 Chris Martin isn't just done with Gwyneth Paltrow, it seems he is done with being a vegetarian too.
Martin revealed he decided to drop the veggie eating habits, but he still encourages the pair's 10-year-old daughter, Apple, to eschew meat.
While being interviewed on BBC Radio 2, the 37-year-old singer said, "I am not really vegetarian. I eat meat. I was vegetarian for a long time but, for various reasons, I changed. My daughter has been a vegetarian since she was born. I keep getting tempted to go back to vegetarianism but I don't eat too much meat."

Martin said changing his diet was a personal decision. "The honest answer why I changed is because I thought you can only eat something that you should be able to kill."

"I mean, could you kill a fish? I wouldn't like it but I probably could eat the fish . . . or a giraffe," he joked.
Martin and Paltrow announced back in March that they had decided to "consciously uncouple."