Chris Brown's probation in jeopardy following alleged brawl with Frank Ocean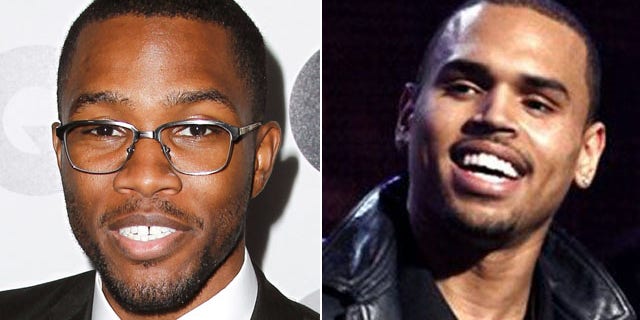 Chris Brown's latest alleged fight with singer Frank Ocean could get him into serious legal trouble.
Brown is at risk of having his probation revoked following an alleged Sunday night brawl with Ocean, reportedly over a parking space.
In 2009, Brown was sentenced to five years probation for assaulting his on-again-off-again girlfriend, Rihanna.
It's unclear exactly what happened during the fight, but Ocean tweeted he "got jumped" by Brown and was left with an injury to his finger. The sheriff's deputies told Reuters witnesses are saying Brown punched Ocean.
If Ocean decides to press charges for Sunday's fight, Brown's probation could be revoked, Reuters reported. And the R&B singer seems likely to take action, Los Angeles County Sheriff's spokesman Steve Whitmore told Reuters, saying Ocean "is desirous of prosecution in this incident."
The Sherrif's Department is conducting a battery investigation over the alleged incident, according to TheWrap, and officials are expected to reach out to Brown, who reportedly left the scene before they could interview him.
TMZ reported that Brown is eager to speak with law enforcement officials and share his side of the story.
Brown's attack on singer Rihanna on the eve of the 2009 Grammy awards overshadowed the show. He was injured last year in a brawl with hip-hop star Drake's entourage at a New York nightclub.
Recently, Rihanna and Brown have seemingly gotten back together, and the two have been posting photos together on their Twitter and Instagram accounts.
The Associated Press contributed to this report.