Chris Brown may face assault charges over brawl involving Frank Ocean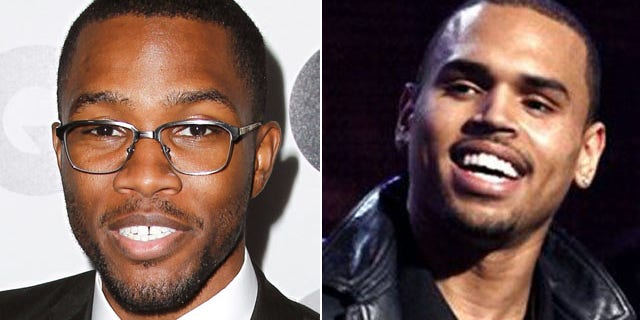 Authorities are investigating allegations that Grammy-winning singer Chris Brown assaulted a man in a West Hollywood parking lot.
The Los Angeles County Sheriff's Department says deputies responded to a report Sunday night of six men fighting.
The department says the altercation, reportedly over a parking space, "allegedly led to Chris Brown punching the victim."
The "victim" wasn't identified but the celebrity website TMZ, which first reported the incident, says the fight also involved Frank Ocean, a nominee in the upcoming Grammy Awards. He later tweeted that he "got jumped by (Brown) and a couple guys."
Brown's attack on singer Rihanna on the eve of the 2009 Grammy awards overshadowed the show. He was injured last year in a brawl with hip-hop star Drake's entourage at a New York nightclub.