Childish Gambino skewers Kanye West, Nicki Minaj, Travis Scott and more in new music video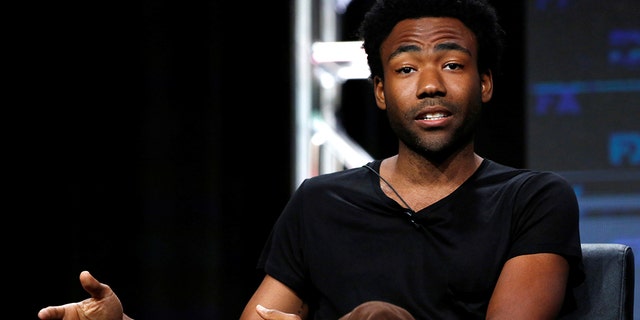 Childish Gambino is aiming some super-sly criticism at several of other prominent performers in the hip-hop world with his new music video for his track "Feels Like Summer."
In the newly released visual, an animated Gambino (real name: Donald Glover) strolls through a neighborhood jam-packed with hitmakers, including Travis Scott and Nicki Minaj. The pair is sitting in a front yard playing with blocks. Minaj has built a house, which Scott sends tumbling to pieces by yanking out a key block. It's hard to not interpret this as a nod to the rapper claiming the Number 1 spot on the Billboard charts when Minaj's new album "Queen" debuted, leaving her in second place and claiming that he used his girlfriend Kylie Jenner's fame to drum up more record sales.
Nicki Minaj Explains Why She Doesn't Need a Man to Be Happy
But the most striking moment of the video has to be when an animated Kanye West wearing a President Donald Trump-supporting "Make America Great Again" hat bursts into tears. Then, out of the shadows behind him comes former first lady Michelle Obama, who embraces the weeping rapper. West has attracted the ire of the hip-hop world and beyond this year for voicing his support of the polarizing politician.
Nicki Minaj Gushes Over Ariana Grande's Fiance Pete Davidson: 'Does He Have a Brother?'
Also appearing the video is the rap group Migos, who play a heated game of basketball around Gambino. And Dr. Dre, P. Diddy, Snoop Dogg, Wiz Khalifa and JAY-Z can all be seen dancing on a lawn while Gucci Mane kicks back nearby. Janelle Monae and SZA are shown skateboarding while J. Cole turns the hose on Rae Sremmurd, as both brandish Super Soakers. See who else is referenced in the video: