Chelsea Handler took a swipe at Melania Trump saying she wouldn't interview the First Lady because "she can barely speak English."
Perhaps the comedian, who does not hold a college degree, should do her research first. The First Lady speaks at least five languages, including English, French, Italian, German, and Slovene.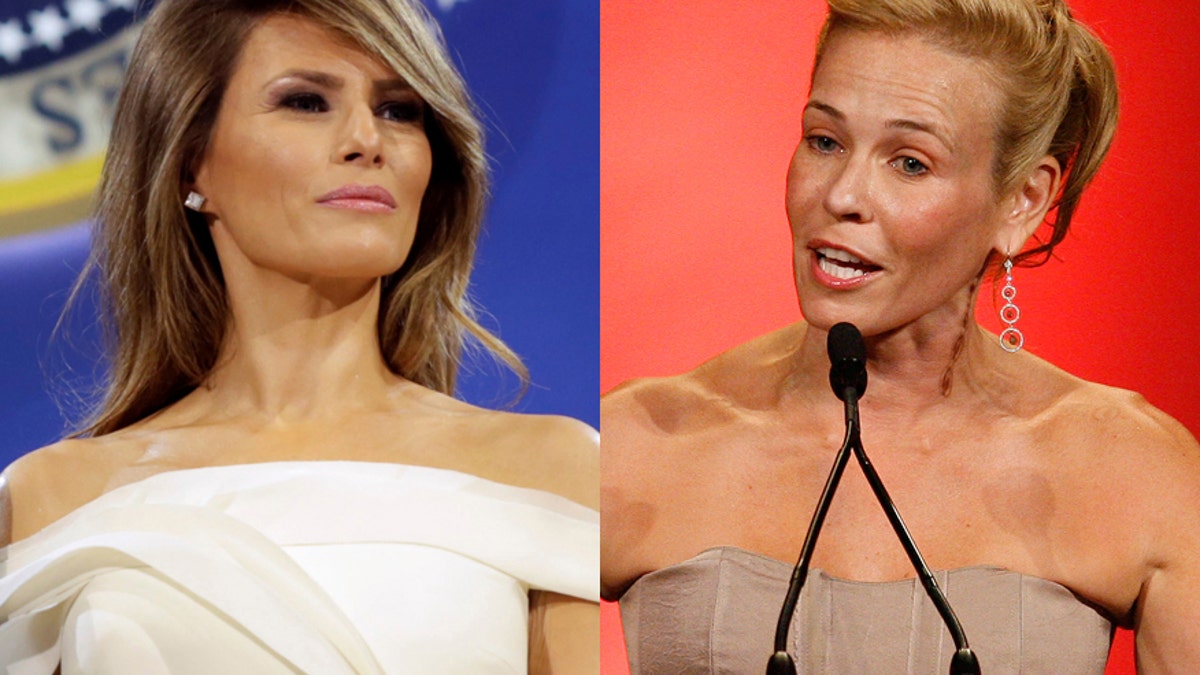 As far as we can tell, Handler speaks but one.
This isn't the first time the "Chelsea" host has gone after Melania Trump's accent. She shared several tweets over the course of the presidential campaign making fun of the First Lady.
Trump said Melania will give two or three more speeches… Hopefully an interpreter will be present.

— Chelsea Handler (@chelseahandler) October 28, 2016
Tim Kaine delivered a speech entirely in Spanish. Still easier to understand than Melania.p

— Chelsea Handler (@chelseahandler) November 5, 2016
Sounds like he learned how to say China from Melania. #debate

— Chelsea Handler (@chelseahandler) October 20, 2016
Hopefully someone is explaining all this to Melania right now. #Debates

— Chelsea Handler (@chelseahandler) October 10, 2016
@karen_snowdy @MELANIATRUMP just as soon as she learns how to speak English

— Chelsea Handler (@chelseahandler) July 19, 2016
Handler told Variety she wouldn't interview President Donald Trump for her Netflix show either even if he personally requested to be a guest.
"I don't respect either one of those people," she said.
Handler then launched into a speech about "divisiveness" not being "the answer" and the need to "reach across party lines." An interesting appeal considering Handler's comments about the President and First Lady.
"Divisiveness is not the answer," Handler explained. "And I think to get that message, we have to reach across party lines, forget your party. I'm registering as an Independent. I'm not gonna be a Democrat anymore because it's too divisive. This isn't working, this two-party system."
When asked what she would tell the President if she saw him at Sundance.
"F--k off. I mean, gross."
A rep for Handler did not return Fox News' request for comment.