Chance the Rapper says he does not support Trump but still has love for Kanye West
Chance the Rapper took to Twitter to explain that he does not support President Trump after he tweeted earlier this week that "Black people don't have to be democrats."
The confusion started when the 25-year-old chimed in on Kanye West and Trump's bromance earlier this week.
West sent a series of tweets in support of Trump including a photo of himself wearing a MAGA hat to which Trump replied, "Thank you Kanye, very cool!"
Trump sent a tweet early Friday thanking West and Chance for their support.
"Kanye West has performed a great service to the Black Community - Big things are happening and eyes are being opened for the first time in Decades - Legacy Stuff! Thank you also to Chance and Dr. Darrell Scott, they really get it (lowest Black & Hispanic unemployment in history)," Trump tweeted Friday.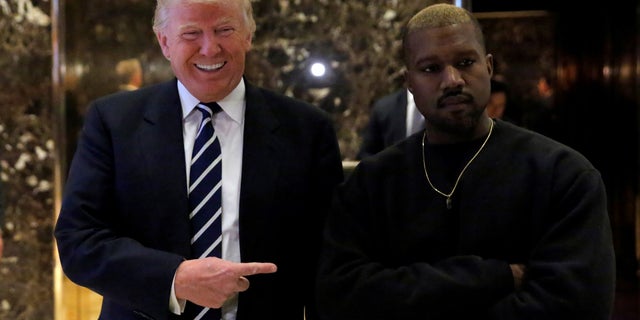 Chance explained in a long note posted to Twitter on Friday that his tweet was only meant to show love for West, whom he called "my family," and not to support Trump, who he said has "made a career out of hatred, racism and discrimination.
"No matter how much I may disagree with [West], it's hard for me to watch people talk about someone I love--even if they were justified in doing so," Chance wrote. "Unfortunately, my attempt to support Kayne is being used to discredit my brothers and sisters in the movement and I can't sit by and let that happen either."
The Chicago native also slammed Trump for talking about "Chicago as if it's hell on earth" and for taking "steps to make life harder here for the most disenfranchised among us."
He wrote his tweet about "black folk not having the be democrats" is "true," but it "was a deflection from the real conversation and stemmed from a personal issue with the fact that Chicago has had generations of democratic officials with no investment or regard for black schools, neighborhoods or black lives."
Chance's latest tweet comes after a weeklong frenzy following West's rants on social media about his love for Trump.