Chad Johnson's Friend: He Threatened to Kill Evelyn, Report Says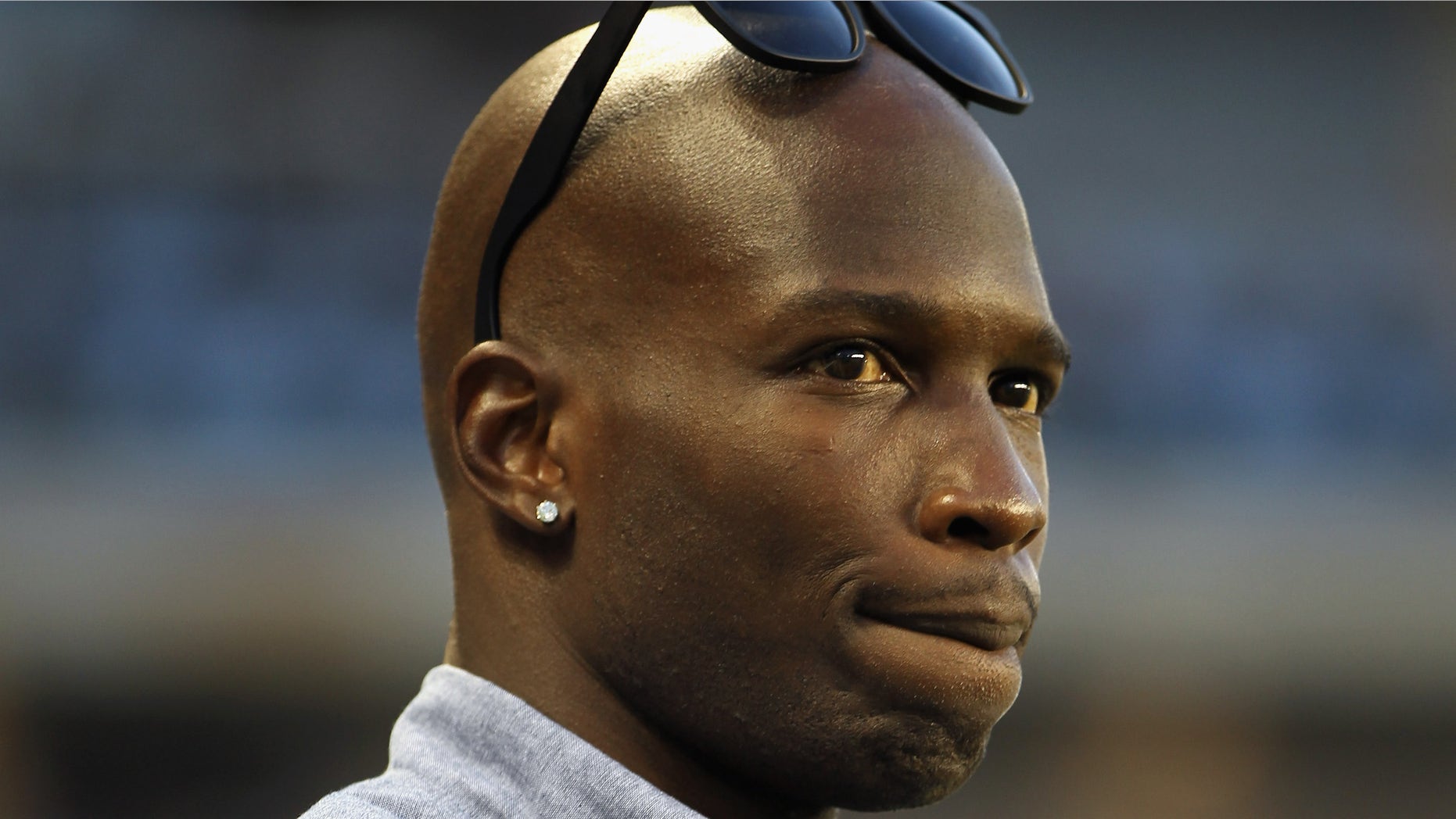 Chad "Ochocinco" Johnson's alleged history of domestic violence abuse is making headlines, with a close friend of the NFL star claiming that Johnson would allegedly physically attack Lozada and even make death threats to his soon-to-be ex-wife.
Gossip site RadarOnline.com says a close buddy of Johnson's claims that the couple has gotten into brawls before.
"Chad has been abusive towards Evelyn basically from the beginning of their relationship," alleged the insider, who chose to stay anonymous, according to the site.
"Chad doesn't like Evelyn's party lifestyle and it made his anger worsen," he added. "He hated the way she acted on TV and would often lash out at her for any little thing."
Johnson's pal says that Lozada's decision to terminate her marriage to Johnson just 41 days after they tied the knot does not come as a surprise.
"Chad and Evelyn's marriage was volatile in nature and a mistake from the start," the friend said.
"He [Chad] went off the scale at her once because he was tired of having Evelyn's friends, like her assistant and stuff, living in his house."
But that's not all.
The Johnsons' companion also says a group of friends close to the couple were beginning to get very concerned for Lozada's safety and well-being.
"She told me that Chad threatened to kill her one time and that was really a red flag," the site quotes the insider as alleging.
"But only a small circle of her friends knew what was going on and it was hard to convince her to get out of the situation."
On Thursday, details of Johnson's alleged mistress surfaced.
Johnson allegedly had a secret romp with a Boston woman named Beverly Shiner, who says she dated the football player from January up until May of this year, just as his fiancée Lozada was well underway in planning her wedding to Johnson.
Shiner says that Johnson had no trace of remorse for his cheating ways and made no effort to hide his affair, even after he had tied the knot with Lozada.
The alleged mistress tells the publication that the tryst began when Johnson reached out to her on Twitter and wrote her a direct message wanting to wine and dine her.
Johnson was arrested last weekend after he and Lozada got into a spat over a receipt she found of a box of condoms. The NFL star allegedly head-butted Lozada, leaving a three inch gash on her forehead, according to published reports. Lozada filed for divorce from Johnson on Tuesday.