Celine Dion's new album is tanking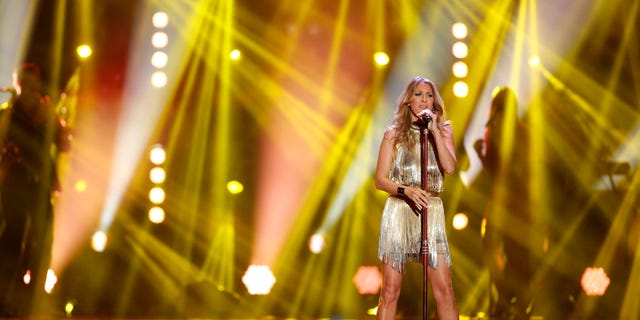 Virtually every entertainer has a misfire.
But it's news when an album by one of the best-selling recording artists in history quickly tumbles down the charts.
Celine Dion's first all-new English-language album in six years, "Loved Me Back to Life," entered the Billboard 200 at No. 2. But just five weeks later, it's plummeted to No. 35.
"Of course, the record company wants to be the No. 1," said Dion. "They want to sell records. They want to make money. And don't get me wrong, I want to. But I'm proud about what I have done with this record."
According to the Metacritic website, the majority of the album's reviews have been positive. And even some of the negative critiques have paused to praise Dion's emerging vocal maturity.
Over the next few days, millions will hear a sample when she performs her new ballad "Incredible" with Ne-Yo on "The Voice." The pair will perform the mid-tempo ballad live on the Tuesday (9 p.m. ET/PT) season finale of NBC's singing-competition show.
Then on Wednesday, Dion is the principal performer and host of the CBS special "A Home For the Holidays," which underscores the need for children to be adopted from foster care.
"As a mom, I could not refuse (the gig)," explained Dion on Saturday night after the "Holidays" taping.
The singer and her husband René Angélil have three biological sons, all through in-vitro fertilization. "But adoption (had) always been taken into consideration," she added.
The 45-year-old Dion said motherhood is the cornerstone of her life, as well as what propels her career, which also includes a recent return to residency at The Colosseum at Caesars Palace Las Vegas.
She said she'd like to try acting, but she isn't interested in following Carrie Underwood into the live-TV musical arena. Underwood's "The Sound of Music Live!" was a recent ratings smash for NBC, and the network has announced it's seeking another musical for the small screen.
"I'm not crazy about musicals, to be honest with you," Dion explained. "I don't know why. I prefer to rock on stage."
For Christmas, she'll take a break from rocking at Caesars, instead spending the day in Vegas with "my four boys," she joked, including her 71-year-old husband in the mix. "When we have an opportunity to stay home for the holidays, it's pajamas, home food, simplicity of life."