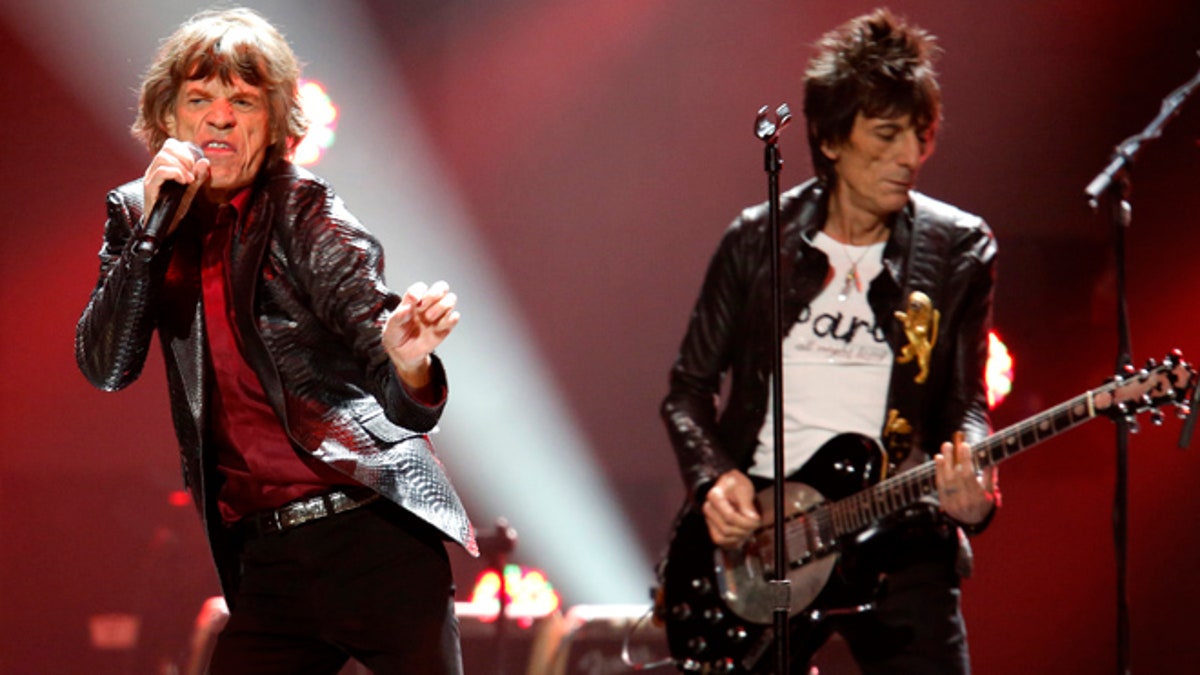 LOS ANGELES – In the wake of Hurricane Sandy, which one year ago devastated portions of the Northeastern United States and caused more than $60 billion in damage, the entertainment community used its name and fame to raise money for those in need.
"Celebrities will always be successful at raising funds and certainly Hurricane Sandy, which affected so many Americans in so many ways, was no different," Ronn Torossian, CEO of 5WPR, told FOX411. "American celebrities raising funds for a disaster in our backyard was a very refreshing sight to see."
Filmmaking honcho Harvey Weinstein and friends used their VIP Rolodexes to put together the "12-12-12 Concert for Sandy Relief," recruiting A-list entertainers like Bruce Springsteen, Bon Jovi, The Rolling Stones, The Who, Paul McCartney Alicia Keys, and, for the first time in 18 years, the surviving members of Nirvana, to raise more than $50 million.
Jimmy Fallon, Danny DeVito, and Christina Aguilera helmed the "Hurricane Sandy: Coming Together" benefit telethon put together by NBC, which raised around $23 million in donations for the Red Cross.
Snooki, Rachel Ray and Ethan Hawke who helped bring in just over $16 million for victims in ABC's "Day of Giving" Red Cross telethon, and in Los Angeles, "Mad Men" star Jon Hamm was joined by Will Ferrell, Sarah Silverman and Beck for a mega comedy event "We Hate Hurricanes" in Downtown LA, raising over $100,000 dollars for AmeriCares.
So with all of those many, many millions donated, where did the money go?
The Robin Hood Foundation, which benefited from the "12-12-12" evening and other donations, said the had disbursed more than $73 million to over 400 organizations, helping more than 54,000 families return to safe housing; providing medical services to over 65,000 people; ensuring 3,500 children continued to receive educational services; and distributing in excess of 1.1 million meals.
The Robin Hood Foundation plans to provide even more help thanks to the Weinstein Company's November release of the film "12-12-12," a documentary about the behind-the-scenes efforts to put together the event. A rep for the Weinstein Company assured us that they would not be profiting from box office sales, and that 100 percent of monies earned would go to The Robin Hood Foundation.
The Red Cross said that it has received $308 million for Sandy emergency relief and recovery efforts, including funds raised through the telethons, and that as of September 30, they had spent or committed $280 million, more than 90 percent of the donated funds. The majority of the money went towards food and shelter, followed by individual casework and assistance.
Meanwhile, AmeriCares told us that it's Hurricane Sandy Relief Program, which raised $100,000 from its celeb benefit, focuses on restoring access to medical care and mental health services in storm-damaged communities in New York, New Jersey and Connecticut.