Celebrities host counter-event to State of the Union: Trump supporters are 'ugly underbelly'
Hollywood's self-proclaimed political activists turned out to participate in the "People's State of the Union."
Monday's event was planned in response to President Donald Trump's first State of the Union address on Tuesday. It was held at The Town Hall, a historic venue founded as a meeting spot for suffragists more than 90 years ago.
The star-studded event was hosted by outspoken Trump critic Mark Ruffalo who emceed the program which focused on the anti-Trump "Resistance" movement, immigration issues and attacking the "ugly underbelly" of Americans who voted for Trump.
"We're going to set our sights to continue that work in the next year, and strengthen our bonds and commitments to each other, for long after the Trump era comes to its rightful end," said Ruffalo. "We ain't stopping with Trump, OK?"
Liberal filmmaker Michael Moore, whose latest attempt to criticize Trump with his Broadway show "The Terms of My Surrender" failed, said his 2018 to-do list includes the "widespread massive removal of Republicans from the House and Senate the likes of which this country has never seen."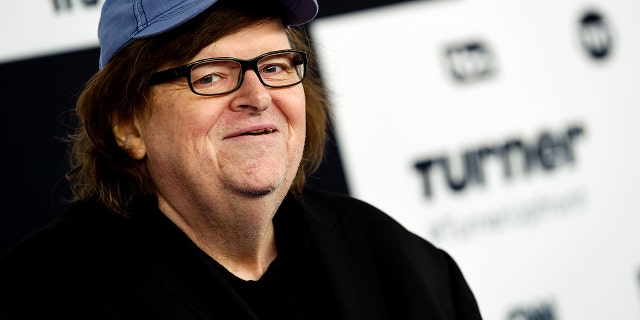 Moore said removing Trump, Pence and "the whole disgusting lot of them" isn't enough.
"We must remove and replace the system and the culture that gave us Trump in the first place," he said adding "We must also cleanse our American soul of our white male privilege."
Later in the night, Amy Schumer introduced fellow comedian Wanda Sykes who spoke about the "ugly underbelly" of Trump supporters who voted him into office.
"Sex and the City" star Cynthia Nixon also took the stage calling 2017 a "dark year for America" and said Russian interference was to blame for "shifting the election" to Trump.
"First and foremost, we need to make sure that Robert Mueller is able to conduct a thorough and unimpeded investigation," Nixon said.
Singers Andra Day and Common sang their Grammy- and Oscar-nominated song "Stand Up for Something" from the film "Marshall."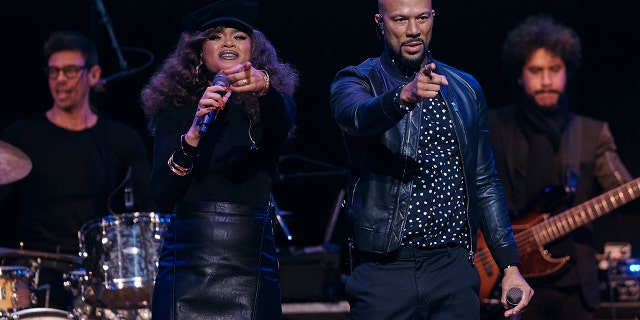 The three-hour event was sponsored by various left-wing organizations including Planned Parenthood and MoveOn.org and organizers of the Women's March.
The Associated Press contributed to this event.