Celebrities celebrate Father's Day 2018 on social media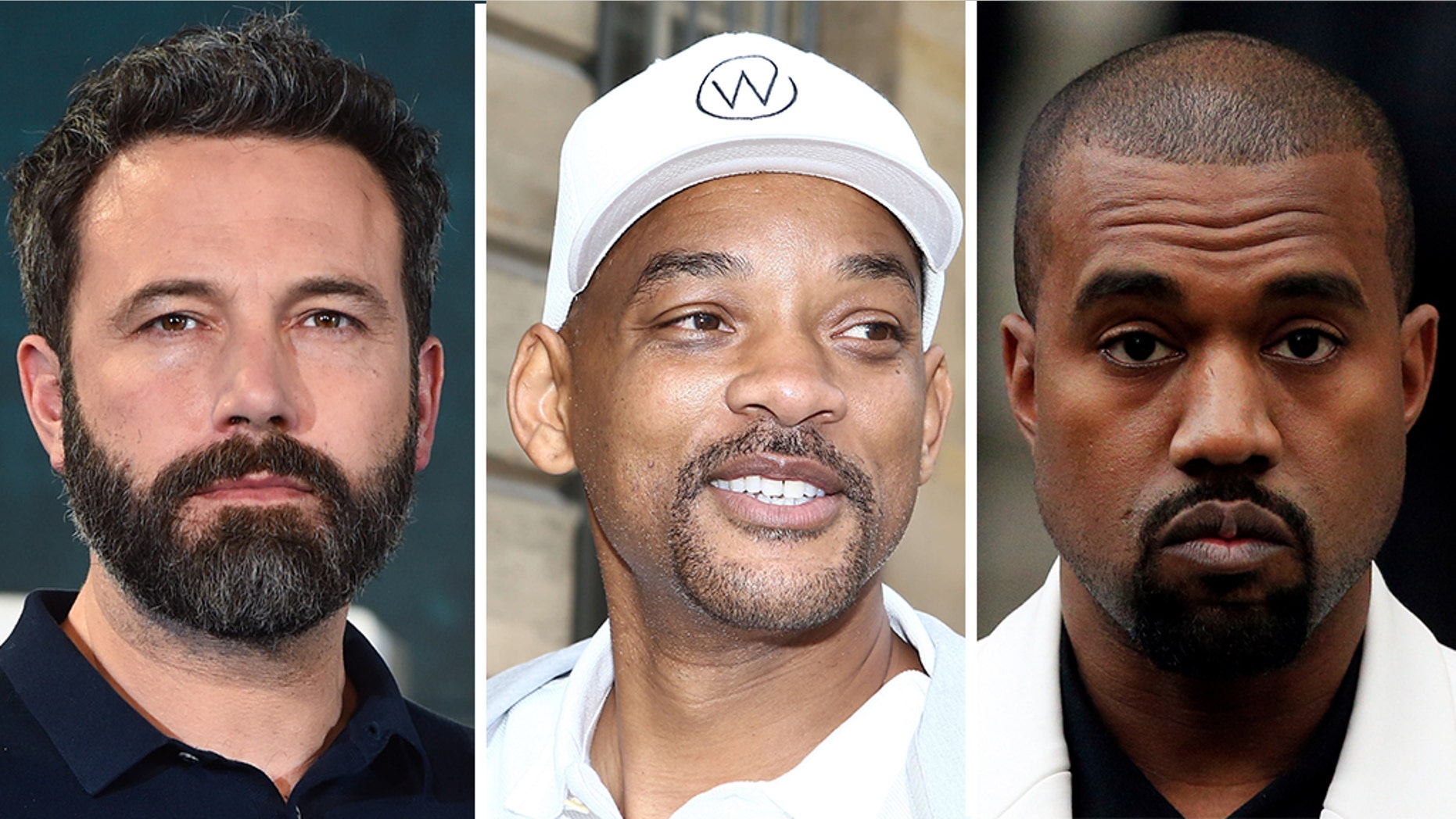 It's Father's Day and that means it's time for dads far and wide to be celebrated for their hard work raising kids this year. On such a special day, even celebrities are taking to social media to share a comment about the great fathers in their lives.
For those curious as to how Hollywood celebrities remembered where they came from and the importance of parenting, below is a rundown of some of the ways tinseltown paid tribute on Father's Day 2018:
Jennifer Garner to Ben Affleck
Garner and Affleck may have split up earlier this year, but that didn't stop her from acknowledging the role he had in raising their children. The star posted a black and white photo of Affleck with the loving caption:
"Our kids are lucky to have a dad who looks at them the way you look at them and loves them the way you love them."
Gal Gadot
The "Wonder Woman" star posted a photo of her hanging on her dad's head when she was a child on Instagram. Despite the photo featuring mostly her father, its caption took special care to acknowledge the father of her daughters.
"Happy Father's Day to the two most amazing father's I've ever known. One is my own and one is my daughters. I love you both so much and thank you for being my rock."
Jada Pinkett Smith to Will Smith
The star posted a family photo of them posing at an outdoor restaurant, in which Jaden Smith was crudely photoshopped in, so that she could praise the "Suicide Squad" actor for his role in raising their children. The family reportedly visited him overseas in order to celebrate the big day.
"The fam made a trip overseas to praise Will all day for Father's Day. The youngest son is on his wayyyyyyyy but till then," she wrote explaining the doctored image.
Kim Kardashian to Robert Kardashian and Kanye West
Kim K had two messages for the dads in her life. First, she posted a photo of her as a child with her arm around the late Robert Kardashian.
"I know I'm posting this early but you're so heavy on my mind tonight. Happy Father's Day to the best dad in the world. I miss you so much dad," she wrote on Instagram.
Soon after, she honored her husband, Kanye West, with an image of him holding their oldest child on his shoulders.
"Happy Father's Day babe. Thanks for being such a good dad to our babies! Shout out to all of the amazing dads out there," she wrote.
Khloe Kardashian to Rob Kardashian Jr.
The star took to her blog to share a loving note about her brother Rob, who is the father to baby Dream. In it, she honored him and explained the similarities she sees to her late father, Robert Sr.
"My brother Rob is like my father in so many ways -- his sense of humor, silly nature, the way he loves and respects family," she wrote (via Entertainment Tonight). "My dad would do anything for his kids and my brother is the same way for Dream. I'm so proud of him."
Chrissy Teigen to John Legend
Teigen, ever the social media celeb, took time to honor her husband for his work raising their kids in a heartfelt Instagram post:
"What a man, what a man, what a mighty good man. Thank you for the beautiful life and these beautiful lives you have given me. My best friend and partner always, the most loving and generous and kind human in the world. And the smartest. I didn't say funniest so you know I'm not lying here. We love you with all our hearts. Happy Father's Day," she wrote.
Robert Downey Jr.
The "Avengers: Infinity War" star posted an old black and white image of him and his father in profile with the simple caption:
"Happy Father's Day Pop…"
Hugh Jackman
Not to be outdone by his fellow superhero celebrities, Jackman posted a loving photo of him smiling with his dad along with a thankful caption.
"Happy Father's Day to the man who taught me to show respect for others for education for being led by your passions Who taught me to never stop growing and learning To work hard and realize that preparation is the bedrock for success. And above all to find purpose beyond oneself."
Donny Osmond
The star posted a loving message to his late father along with a powerful quote about fatherhood to commemorate the big day.
"A father is neither an anchor to hold us back, nor a sail to take us there, but a guiding light whose love shows us the way,'" he wrote. "I will always be grateful for my wonderful father. Though he has passed on, his love and example continue to guide me. Happy Father's Day."
Chris Cornell
The late rocker was honored by his daughter, Toni, with a tribute video in which she sings "Nothing Compares 2 U."
"Recording this song with you was a special and amazing experience I wish I could repeat 100 times over and I know you would too," she wrote.
Justin Bieber
The musician paid tribute to his dad showcasing a photo of him being held as a baby with a simple yet loving caption:
"Dad I love you more than words.. I would do absolutely anything for you. I can't wait to hug and kiss you Happy Father's Day."
Amy Schumer
The comedian joined the cavalcade of celebrities sharing old photos of themselves with their pops. She posted an image of her father holding her as a little baby with the simple caption, "Dadoo."
Mark Hamill to Darth Vader
While most of the posts had to do with celebrities honoring their real-life parents. The "Star Wars" star took to Twitter to wish a happy Father's Day to his on-screen dad, Darth Vader. Clearly, the duo has gotten over their on-screen issues.
Miley Cyrus to Billy Ray Cyrus
The star posted some hilarious throwback photos of her dad along with a caption calling him "the best dad on the planet."
Dwayne Johnson
The Rock has always had kind things to say about his father, who got him started along the path of being one of the most electrifying figures in entertainment. He concluded by thanking "the original Rock."
Andy Cohen
The star created a special Alexa Skill blueprint in order to quiz his dad on trivia about his son. He shared the game on Instagram along with some heartfelt snaps of his father in a throwback photo.