'Catfish' host Nev Schulman: 'More people are getting catfished than ever before'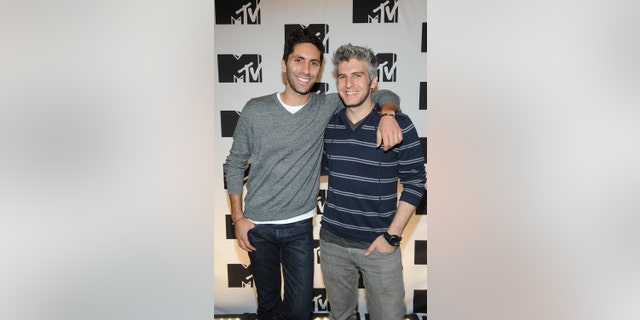 MTV's "Catfish" is heating up in the New Year.
Fox News spoke with co-hosts Nev Schulman and Max Joseph about the reality show that delves into what happens when people in online relationships meet in-person for the first time. They told us about what fans can expect from Season 7, how politics are coming into play and why some people are so quick to be deceived by fake profiles.

Fox News: How are people still getting catfished -- or falling for fake online profiles -- these days?
Nev Schulman: You know, it's funny, I think since we started making the show more and more people are getting "catfished" ... not everybody obviously creates entire personalities online, but more people are using the internet… and the more people spend time meeting friends and making relationships on the internet, the more likely they are to be deceived. So... a lot more people are getting catfished than ever before.
Fox News: Is catfishing more complex these days?
Max Joseph: It's almost getting less advanced because people are not asking as many questions anymore... There's less of a taboo around it... the act of meeting someone online or trying to meet a significant other on the internet is just normalized, and so people are kind of less cautious about meeting other people and trusting them. "Oh, we don't need to video chat because video chatting is awkward."
It is kind of awkward, so people just don't do it. And there's not a sense of "oh, well, we should do, I should ask you for you holding up your drivers license just so I know that you are who you say they are." All those kind of levels of caution are kind of being ignored.
Nev Schulman: Also I think that, due to the political climate that we're living in and the attack on reality and truth, that is very clearly coming from people in power. No one knows what to believe anymore.
Fox News: Does politics possibly play a role?
Nev Schulman: … Quite frankly, since we can't trust real journalists anymore, some would say, and everybody tells us everything we're hearing is fake news, I think a lot of people are just happy to have something nice in their lives, whether it's real or not just to believe that someone cares about them enough that they can get through their day.
Max Joseph: That's actually a great point. I feel like a lot of people we meet making the show, they know to a certain degree that they're getting catfished, but there's a sense that it's a nice fantasy. And they know it's kind of a fantasy and they don't really want it to end, but they know it eventually must end one day. But for a little sunshine in their day, it's worth it, to live in this bubble. So it's less about the catfish becoming more sophisticated and actually more about the hopeful just being ... it's more about the hopeful wanting to fantasize even more and being less suspicious.
Fox News: Many people assume most reality TV shows are scripted. How real is the show and the situations that it chronicles?
Nev Schulman: Totally real. It's funny, most reality shows are scripted or at least they're very sort of prepared and staged and outlined. The idea, "OK, you're gonna come in here now and we need a lot of drama. So make sure you have something to yell about or be obnoxious." Unlike almost every other reality show, ours is not like that.
The stories on our show are real, we don't inflate or encourage anybody who comes on our show to be more than exactly what they are. We certainly are living our lives on the show. Reacting to things, experiencing them authentically. Much more so than any of the other shows that anyone on our crew has ever worked on... So that keeps it interesting and fresh for us and it makes it feel as authentic for the viewer as it is for the people experiencing it.
Fox News: How common is it for someone to catfish another person as a celebrity?
Max Joseph: I think the celebrity catfish is becoming more and more common and again, I think a lot of it has to do with the person getting catfished, really wants to believe that they are talking to a celebrity and so they are less, aggressive about knowing the truth.
Nev Schulman: But also, celebrities are becoming more and more accessible via social media. I think a lot of people now feel like they actually do have a chance of some communication. It just happened recently that Chris Pratt had to post a big thing online because someone was impersonating him on Facebook and apparently lots of fans thought it was really him and they were sending him their phone numbers or their personal information. It's a real thing and whether they're on our show or not, people are pretending to be celebrities now, I think more than ever.
Fox News: What can viewers expect from the show's new season?
Max Joseph: …One of the trends we're finding is that normally we meet the hopeful and then we take the hopeful to meet the catfish and then the catfish has a secret to be revealed. But we're actually finding this season that sometimes we get to the day where we meet the catfish and all the secrets spill out and it turns out that the hopeful ends up having a bunch of secrets that they didn't tell us previously, which kind of throws us for a loop. That's just kind of been happening more.
"Catfish: The TV Show" premieres January 3rd at 10 p.m. on MTV.