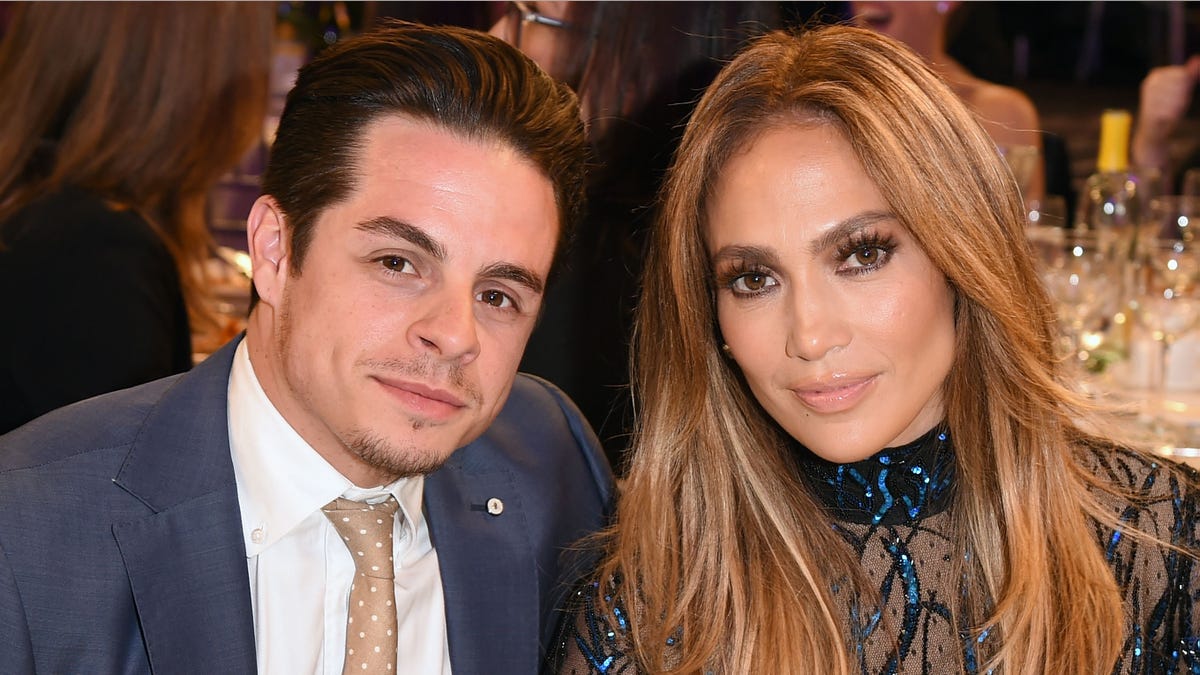 Jennifer Lopez and Casper Smart have not been together since June, but the choreographer says it's been hard for him being labeled as JLo's boyfriend.
"It's been hard being looked at like, 'You only had the job because you were the boyfriend," he told Entertainment Tonight. "Standing on the other side, people go, 'Oh wow, he actually does this for this person, this person, this person. Before Jennifer, I did a lot of stuff with other big artists."
Among those other artists are Ariana Grande and Nicki Minaj, for whom Smart choreographed the scandalous moves for her music video "Anaconda."
"I was all for it," he said about the suggestive moves in the video. "I pushed the envelope myself."
Although Smart admits that being seen as Lopez's boyfriend (now ex-) has been difficult, he would not trade the experience.
"We are great friends. I love her and the kids. They're incredible," Smart told ET. "The only thing that sucks and always sucks is the paps. There's no privacy and that's not fair, but at the same time, you signed up for it."
Lopez, 45, and Smart 27, ended their two-and-half year relationship in June. The former couple was spotted several times in the weeks that followed – including when Smart was seen offering the "Booty" singer some Skittles at the MTV Video Music Awards.
Follow us on twitter.com/foxnewslatino
Like us at facebook.com/foxnewslatino