Carrie Underwood: Husband Mike Fisher doesn't know my songs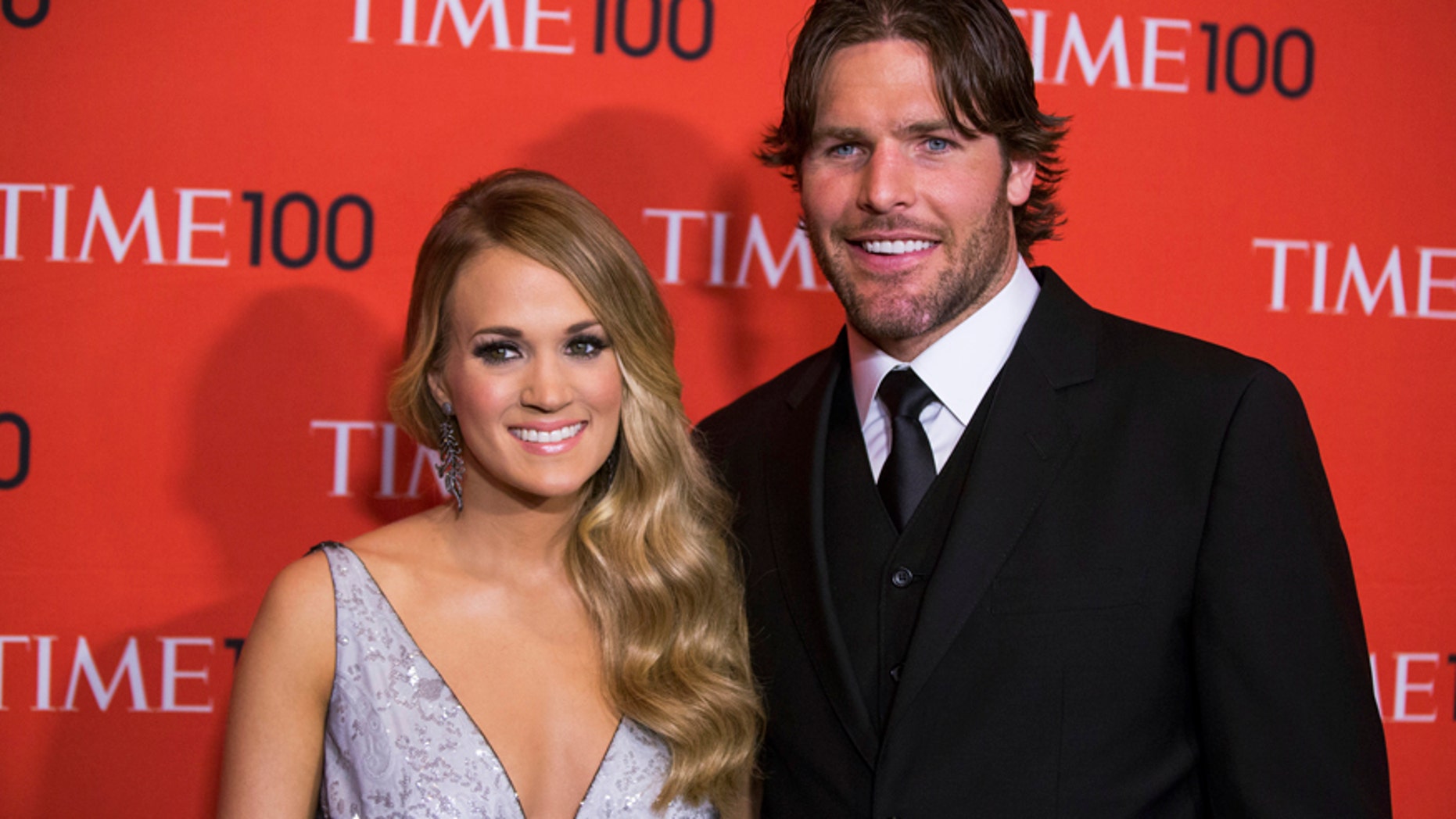 Carrie Underwood revealed one of her husband Mike Fisher's shortcomings: he doesn't know the lyrics to her songs.
"[Mike] doesn't actually know the real lyrics to any song, except for like, 'Whoomp! (There It Is)' will come on the radio and he knows every word to that," the pregnant singer told Jimmy Fallon Monday. "Yet, I'll ask him what my current single is and he sings all the wrong words. He has no clue."
Despite her husband's musical shortcomings, Underwood is excited to welcome their first child together.
PHOTOS: Carrie and Mike's Romance
"Mike has the biggest heart," the 31-year-old told Taste of Country Nights radio host Sam Alex. "He loves people and he cares so much for people and just wants to help everybody. Definitely hope the little guy ends up with that."
Fisher's big heart isn't the only thing Underwood wants her husband to pass on to their son.
"I love my husband's eyes," she added. "Physically, I think it'd be really great if he ended up with those — that particular color blue."