Cara Delevingne: Harvey Weinstein wanted a three-way in hotel room, tried to kiss me
Actress and supermodel Cara Delevingne took to Instagram Wednesday to describe her encounters with disgraced movie producer Harvey Weinstein.
"When I first started to work as an actress, I was working on a film and I received a call from Harvey Weinstein asking if I had slept with any of the women I was seen out in the middle with," the statement said. The 25-year-old model said she didn't answer his questions and "hurried off the phone."
She also described a later incident where Weinstein, 65, asked her to come his hotel room.
HARVEY WEINSTEIN: THE ALLEGATION LIST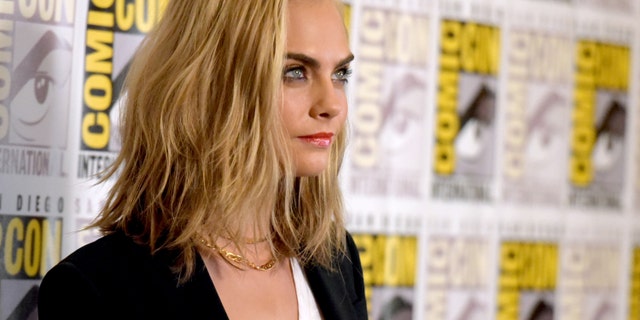 "I quickly declined and asked his assistant if my car was outside," the statement said. "She said it wasn't and wouldn't be for a bit and I should go to his room."
The model said she felt "powerless" and that in the room, there was a second woman.
"He asked us to kiss and she began some sort of advances upon his direction," she claimed. The model said she started singing then said she had to go.
"He walked me to the door and stood in front of it and tried to kiss me on the lips," the statement alleged. "I stopped him and managed to get out of the room."
Weinstein has been accused in the past week of sexual misconduct toward what is becoming scores of women, spanning decades. Allegations include rape, harassment and assault.
Actresses Angelina Jolie, Ashley Judd and Gwyneth Paltrow are among the women who have spoken publicly about alleged incidents involving Weinstein.
Weinstein has said all of his relationships were consensual.
His wife left him on Tuesday.