Canadian PM Justin Trudeau slams Leonardo DiCaprio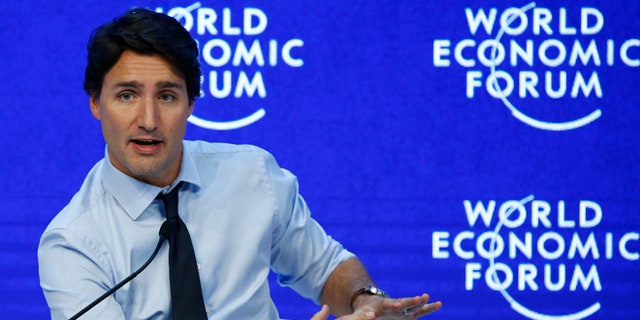 NEWYou can now listen to Fox News articles!
Canadian Prime Minister Justin Trudeau urged Leonardo DiCaprio to tone down his "inflammatory rhetoric" on climate change saying it was not helping those who have lost their oil-industry jobs.
The movie star had told the World Economic Forum in the Swiss mountain town of Davos on Wednesday that corporate greed was causing climate change and "enough is enough."
Click here to subscribe to FOX411's YouTube channel
"I pointed out that both Alberta and Canada have new governments over the past year that are committed to action on climate change…and that there are families suffering, out of work, who need to be supported, and inflammatory rhetoric doesn't necessarily help those families or help Canada," Trudeau said as he recounted his remarks to reporters on Friday.
"He actually said if we took concrete action on climate change he would be the first to come up and celebrate with us."