Can 'Gravity' Hold Off Challenge From 'American Hustle,' '12 Years A Slave' At BAFTAs?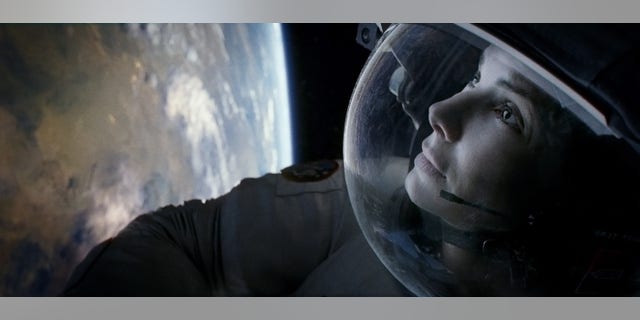 LONDON (AP) – Can "American Hustle" or "12 Years a Slave" defy "Gravity"?
David O. Russell's con-artist caper and Steve McQueen's unflinching tale of slavery are hoping to unseat the sci-fi front-runner at Sunday's British Academy Film Awards.
Space thriller "Gravity" has 11 nominations, while "12 Years a Slave" and "American Hustle" each have 10 for Britain's equivalent of the Oscars.
In the past few years, BAFTA wins have helped underdog films including "Slumdog Millionaire," ''The King's Speech" and "The Artist" gain Oscars momentum. This year, bookmakers have made "12 Years a Slave," which has a British director and a British star, Chiwetel Ejiofor, favorite to take home the best picture and best actor trophies.
The prizes, known as BAFTAs, have become an essential stop for many Hollywood stars ahead of the Academy Awards, held this year on March 2.
Nominees Bradley Cooper, Amy Adams, Leonardo DiCaprio, Matt Damon and Sandra Bullock were among those due to walk the red carpet before Sunday's black-tie ceremony at London's Royal Opera House. Prince William was due to add a royal touch to the showbiz glamour.
This year's best-picture nominees are: "12 Years a Slave"; "Gravity"; "American Hustle"; "Captain Phillips"; and "Philomena," the story of an Irishwoman in search of the son she lost decades earlier.
The separate category of best British film pits "Gravity," ''Philomena" and Mary Poppins story "Saving Mr. Banks" against motor-racing drama "Rush," biopic "Mandela: Long Walk to Freedom" and gritty parable "The Selfish Giant."
Helen Mirren is to receive the British Academy Fellowship in honor of a career that has ranged from a hard-nosed detective in TV series "Prime Suspect" to Queen Elizabeth II in "The Queen."
Mirren, who won a best-actress Oscar for "The Queen," said she had never expected to get the honor, whose previous recipients include Charlie Chaplin, Alfred Hitchcock, Elizabeth Taylor and Judi Dench.
"I always imagined myself as a bit of an outsider, really, sort of the naughty girl," Mirren said.
Mirren, 68, is no stranger to awards, but she said the prospect of making Sunday's acceptance speech was daunting.
"You think, 'My God, I've got to talk about my whole life,'" she said. "Not only my whole life — what movies mean, what movies mean to me, what they mean to all of us. And do it all in two minutes."
Follow us on twitter.com/foxnewslatino
Like us at facebook.com/foxnewslatino