Can Conrad Murray Successfully Appeal His Conviction?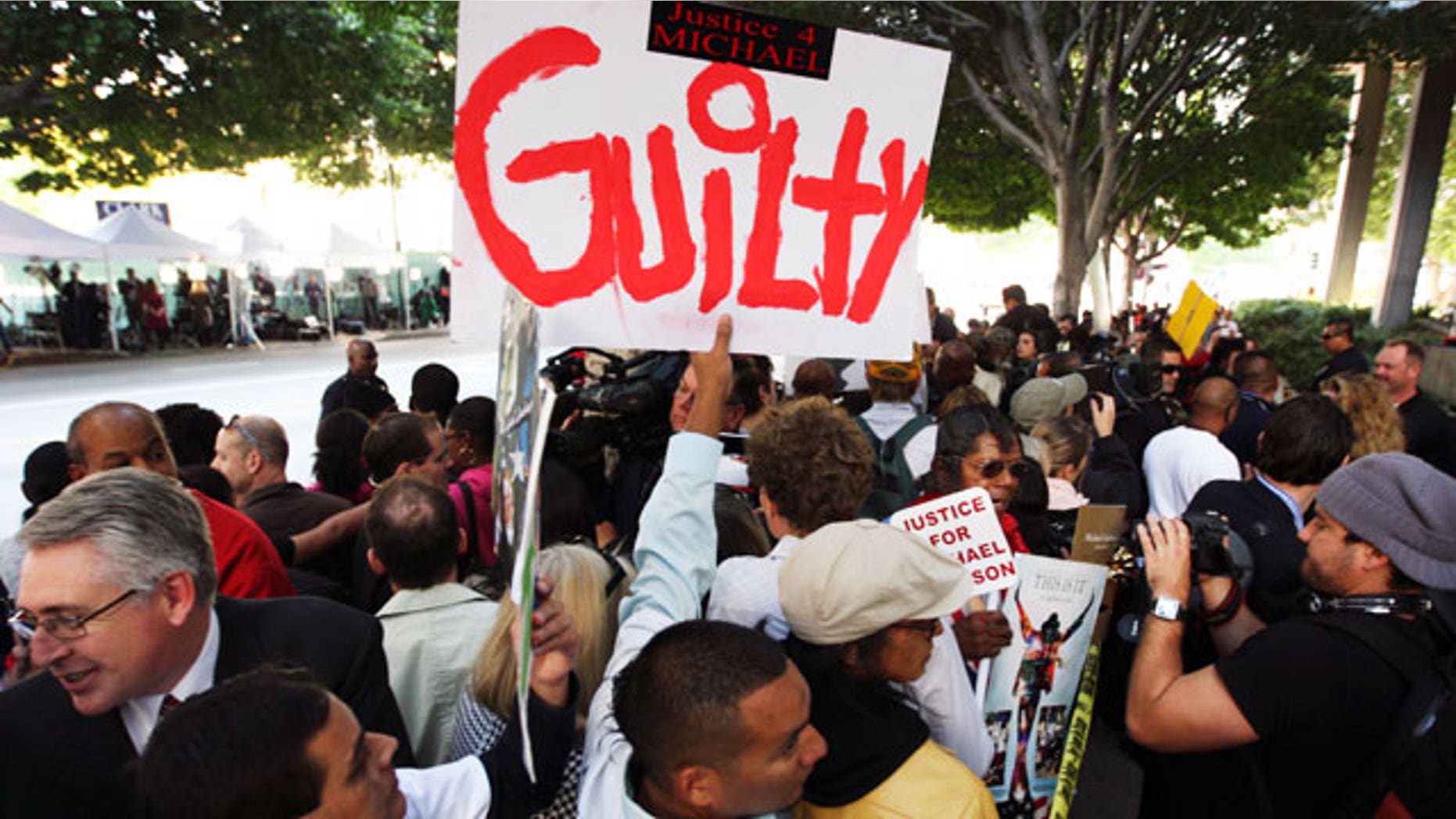 After Dr. Conrad Murray, the former physician to the late Michael Jackson, was found guilty on one count of involuntary manslaughter on Monday, he was remanded into custody without bail pending sentencing on Nov. 29. This was somewhat of a surprise move given that he had no prior criminal record. The disgraced doctor now faces up to four years in state prison and the loss of his medical license.
However, following the verdict, Murray's lawyer Michael Flanagan said his side has grounds for an appeal, although he declined to elaborate on exactly what those grounds might be.
According to leading trial attorney Debra Opri, Flanagan is whistling Dixie, as there is next to no chance for a successful appeal on Murray's behalf.
"The unanimous 'guilty' verdict for Conrad Murray is due to the prosecution's clear cut evidence. Judge Pastor's remand order (taking Murray into immediate custody) emphasizes that the eyes of the world are on the Court," she told FOX411's Pop Tarts column. "Though we have to wait until Nov. 29 for sentencing, rest assured it will be a substantial part of 18-22 months at a state prison."
California Criminal defense attorney David Wohl said that Murray's defense team have most likely already filed a formal notice of appeal, and that process will take at least a year to eighteen months.
"They could also file a petition for habeas corpus which would amount to a request of the appellate court to free Dr. Murray pending further hearings, Wohl said. "Those are rarely successful."
However, Wohl said that there is a good chance Murray could be a free man at least until his sentencing.
"The Judge's rationale for taking Murray into custody pending his sentencing was rather odd," he continued. "He said he feels Murray presents a 'risk to public safety.' Does he feel Murray will find other patients...and administer propofol to them? That was a real stretch. I'm not sure what the risk is, and I think the defense attorneys will file an emergency appeal to have that order reversed."
The involuntary manslaughter verdict seemed to bring great relief to the Jackson family, as Michael's siblings Jermaine and La Toya left the courthouse smiling, and told reporters and the cheering crowd outside that they were "very happy" with the outcome.
"By all accounts the verdict was expected by Michael's children and his parents, who certainly still cannot heal properly from this as they know the myriad of personal problems Michael had and the fact that other enablers are still out there and likely will never be brought to justice," said Jackson biographer Stacy Brown. "Michael was an addict who was out of control, but didn't deserve a negligent doctor."
Someone should have been responsible enough to get him help and the pressure from the planned tour," Brown continued. "Raising children as a single father, holding on to his music catalogues and finding a place to live as well as the never-ending pressure his brothers put on him to reunite, ultimately led to his demise. But the family maintains that there was a great conspiracy, and they still believe others should be brought to justice."
A family insider also told us that the three children – Prince, Paris and Blanket – have adjusted so well to life under the guardianship of their grandmother Katherine that they even tuned out from the drama of the Murray trial.
"The kids are doing spectacular and were not paying attention to any of the trial,"  the source said.