Calvin Klein upskirt underwear ad stirs outrage on social media, but fashion folks aren't fazed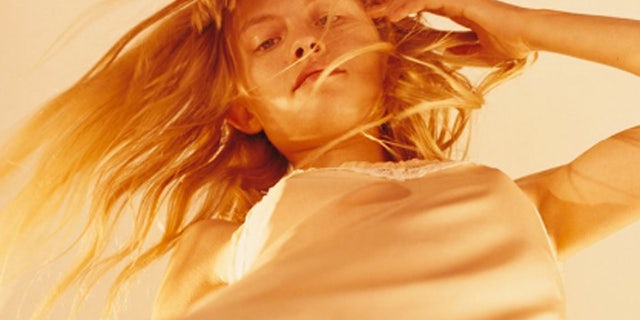 NEW YORK – A raunchy Calvin Klein ad has caused outrage on social media, but some industry pros says the out-there spot is par for the course for the controversial clothier.
The advertisement in question features a provocative upskirt shot showing the underwear of 22-year-old Danish actress Klara Kristin with a caption that reads, "I flash in #mycalvins." It is part of a larger campaign where models and celebrities insert their own words into the same sentence.
Social media critics have likened the photo to pornography, and some even said it could appeal to pedophiles since Kristin looks underage in the photo.
But some don't see what the big deal is all about.
"Calvin Klein has always been a thought– provoking brand. Their advertising has always been progressive," said Craig Lawrence, President of One.1K Model Management. "Brooke Shields was a child when she was quoted as saying 'nothing comes between me and my Calvins.' Was that child porn? In my opinion, it wasn't then, and it isn't now."
Peter Davis, editor- at-large for Paper Magazine, asserts the ad is not pornography and nothing new for the fashion industry where sex is pushed for sales.
"A peek up actress Klara Kristin's skirt to glimpse her CK panties is not kiddie porn - it's sexy and sex sells. And Klara isn't 15," Davis said. "No one knows how to sell underwear and fragrances and clothing by promoting scandalous sex better than Calvin Klein. Every erotically-charged fashion ad post-Calvin Klein's golden era in the 70s and 80s owes everything to that brand from Tom Ford and his infamously steamy and near-naked Gucci campaigns to Dolce & Gabbana's oiled up men in speedos."
Indeed the fashion house has been known for stirring controversy for decades. Similarly, in 1999, an ad featuring minor boys and girls in underwear was deemed by the American Family Association President as "nothing more than pornography."
Calls and emails to Calvin Klein and Klara Kristin were not immediately returned.