Burt Reynolds turned down role in 'Boogie Nights' seven times, fired agent after filming
Burt Reynolds was so unhappy with "Boogie Nights" that he fired his agent afterward and claimed he turned down the role seven times.
Reynolds played porn director Jack Horner in the 1997 film directed by Paul Thomas Anderson. Despite the positive reviews, Reynolds said the movie made him "very uncomfortable."
Reynolds told Conan O'Brien earlier this year he turned the role down seven times saying "it just wasn't my kind of film." He was so unhappy with the film that he fired his agent despite never seeing the movie, according to The Washington Post.
BURT REYNOLDS, LEGENDARY ACTOR OF 'SMOKEY AND THE BANDIT' FAME, DEAD AT 82
Despite his hatred for the film, Reynolds was nominated for an Oscar in 1998 but lost to Robin Williams. He did win a Golden Globe for best supporting actor for his portrayal in the film. The actor was said to have been devastated when he lost to Williams for "Good Will Hunting."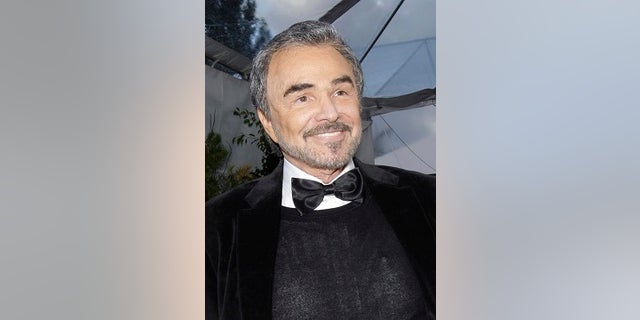 "I once said that I'd rather have a Heisman Trophy than an Oscar," he wrote in his 2015 memoir "But Enough About Me."
"I lied," he continued.
Reynolds said he didn't get along with Anderson while on set. He told O'Brien he thought the director didn't like him.
BURT REYNOLDS' SON QUINTON AND EX-WIFE LONI ANDERSON REACT TO HIS DEATH: WE'LL 'MISS HIM AND HIS GREAT LAUGH'
"No, I didn't want to hit him [Anderson] in the face – I just wanted to hit him," Reynolds told O'Brien. "I don't think he liked me."
The legendary actor died on Thursday morning from cardiac arrest. He was 82. The actor appeared in nearly 200 films throughout his lifetime. He was best known for his performances in "Deliverance" and "Smokey and the Bandit."