Brooke Mueller hospitalized after bizarre behavior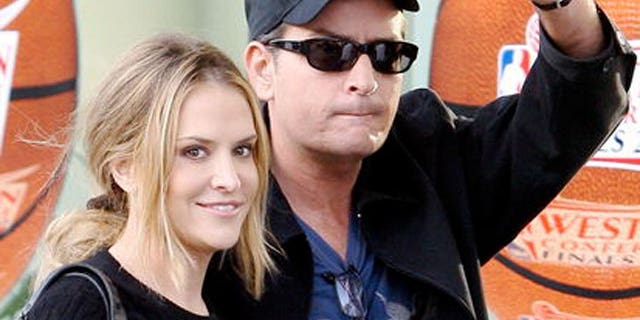 Brooke Mueller has been hospitalized for an evaluation after she and her twin sons were reported missing, the Utah Department of Public Safety said in a press release.
Salt Lake City Police confirmed to FOX411 that Charlie Sheen's ex, her 7-year-old twins and nanny were safe and accounted for after a disturbance call was made Wednesday morning, raising concern for the children's well-being.
"Police were called [at] 6:30...on a disturbance call here in Salt Lake City. When our officers arrived, the people that were called [about] were not on scene. They had left."
A spokesperson for the Salt Lake City police told us the women and children left in a vehicle registered to Mueller.
"At that point, the disturbance called turned into a welfare check. We wanted to check on the status of these folks… Another agency got a call from someone that wasn't us, and wanted a welfare check done on the mother and two children… that agency then located them and was able to talk to them and they are all safe and accounted for."
TMZ reported concerns were raised after Mueller showed up barefoot to a Salt Lake City bar with her twins.
Sheen told TMZ on Wednesday, "I'm just trying to get my kids home safe. I have no other details that relate to the ongoing event."
Sheen and Mueller separated in 2010 after two years of marriage. Mueller moved to Utah earlier this year.
The 38-year-old mother has a history of substance abuse issues and has been to rehab 20 times.
Sheen has not responded to FOX411's request for comment.