Britney Spears' father reportedly looking to end the star's longtime conservatorship
Britney Spears' father, Jamie Spears, may be looking to end his daughter's conservatorship that was court-ordered after her infamous 2007 meltdown.
According to Us Weekly, the singer's father is considering ending the ordered guidance that his pop star daughter was placed under in 2008, following her breakdown and divorce from Kevin Federline.
"Jamie is actively consulting with Britney's medical team to determine if the conservatorship of Britney as the person should finally come to an end," an insider told Us Weekly. "It's just a question of timing as she is about to begin the tour, so the thinking is to do it at the conclusion."
The court-ordered guidance prevents the mother of two from making any personal or financial decisions without the approval of her father and lawyer. It was put into place after the singer dramatically shaved her head and had a meltdown - reportedly due to substance abuse - that was captured by paparazzi.
In a 2016 interview with The New York Times, Spears' ex-boyfriend David Lucado defended the singer and said she does not need to be under the conservatorship at this point in her life.
He said, "...If anyone could see her interactions with her kids, they would know that there is no need for a conservatorship over Britney's personal life."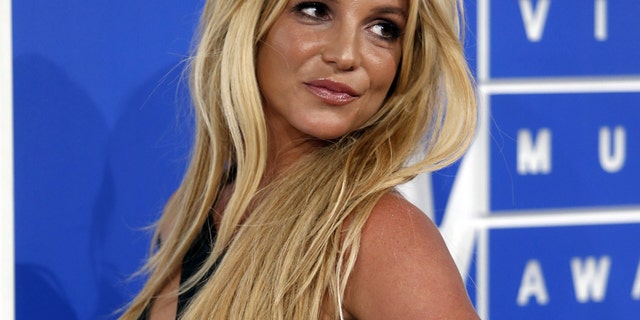 Meanwhile, the star is in the middle of a child support battle with her ex-husband Federline.
The former backup dancer has asked Britney to increase her child support contributions. He reportedly flat-out rejected the amount that Spears and her lawyers recently offered.
Federline's request for more child support comes after Billboard reported that the singer raked in $137 million dollars from her Las Vegas "Pieces of Me" show residency. She is set to begin a world tour in July.