Britney Gets a Restraining Order Against Former Pals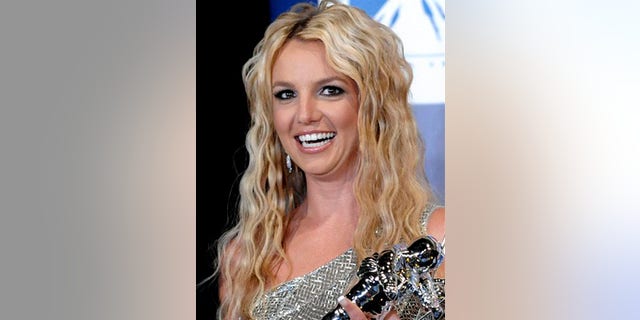 LOS ANGELES – Britney Spears has obtained a restraining order against former pal Osama "Sam" Lutfi and one-time boyfriend Adnan Ghalib, court records show.
Attorneys for Spears and her father, who is her legal conservator, received the order Friday. The documents state that Lutfi, Ghalib and attorney Jon Eardley have been trying to gain control of Spears' affairs.
"On the first anniversary of the establishment of the conservatorship, the co-conservators are informed and believe that these three figures are working in concert to disrupt the conservatorship, with an utter disregard for Ms. Spears' health and well being," the documents state.
Lutfi was a manager and friend of Spears, whose mother once accused him of grinding pills into her food to control her. Ghalib, a paparazzo, had dated the singer.
The documents, released late Friday, claim that Lutfi tried to contact Spears in late December by sending text messages to her hairdresser. The documents state Lutfi later started sending text messages to Spears and one of her attorneys, Blair Berk, trying to arrange a meeting.
The order, first reported Friday by the celebrity Web site TMZ, alleges that Lutfi has also sent "anonymous, harassing and threatening" messages to Spears' father.
This week, the documents state, an attorney sent a proposal to remove Spears' court appointed attorney. He later told Spears' attorneys that he had been contacted by Eardley and Lutfi, according to the filings.
Eardley once claimed to be Spears' attorney and tried to get her conservatorship case moved to federal court. A phone message left at Eardley's office was not returned Friday.
Spears and her father agreed not to renew a temporary restraining order that was issued against Lutfi last year when it expired in July.
At the time, Spears' court-appointed attorney Samuel D. Ingham III issued a statement renouncing their friendship. "Britney has made clear to everyone that she does not want to be further harassed or contacted in any way by Osama 'Sam' Lutfi, now or at anytime in the future," Ingham said in a statement.
Lutfi at the time declined to comment, saying only that he and Jamie Spears had reached an agreement.
Spears was placed under the conservatorship a year ago on Sunday. The arrangement has been expensive -- her estate has paid out hundreds of thousands of dollars in legal fees -- but since her father took control of her life, the pop singer has not had the bouts of erratic behavior, including two hospitalizations, that led to his intervention.
She released her newest album, "Circus" in December on her 27th birthday and is preparing for an upcoming concert tour.