'Britain's Got Talent's' latest star Jonathan Antoine, dubbed 'Suboy,' says bullies drove him to breakdown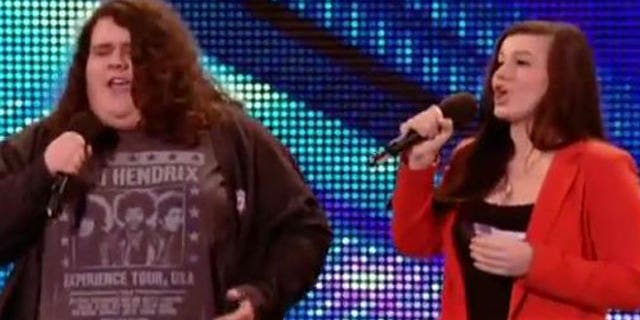 A 280-lb teen is making waves in Britain with his impressive pipes and unlikely superstar potential after blowing away the judging panel on "Britain's Got Talent."
Jonathan Antoine, 17, is being dubbed "Suboy" for his incredible talents as an opera singer, much like his "Talent" predecessor, Susan Boyle.
Antoine and partner Charlotte Jaconelli performed Andrea Bocelli's and Celine Dion's "The Prayer" on this weekend's show and left the judges and audience speechless or wiping away tears, the Los Angeles Times reports.
Stepping on stage with unkempt hair and a Jimi Hendrix t-shirt, "BGT" judge Simon Cowell reacted with his trademark scowl, mumbling "Just when you thought it couldn't get any worse."
But as soon as Antoine opened his mouth, the judges were silenced and Cowell eventually told the teen "you're a future star."
Antoine later revealed that his weight has been a problem for him for his entire life and that he is hoping that a run on "BGT" will help him. He told the UK Sun that he suffered a breakdown last year after being bullied for his weight.
"I had a nervous breakdown back in October. At that point I left the school I was at and rejoined the school I was at previously in the New Year," he said. "But then I couldn't handle at either, so I'm currently not at school but still enrolled. Me and school just don't get on. That's just the way it has always been. I've never felt right there. Ever since I was quite small I've had weight problems, and the bullying was related to that. People would be nasty about my weight and say nasty words."
Antoine is currently seeing a psychiatrist.