Bristol Palin and Dakota Meyer reportedly split up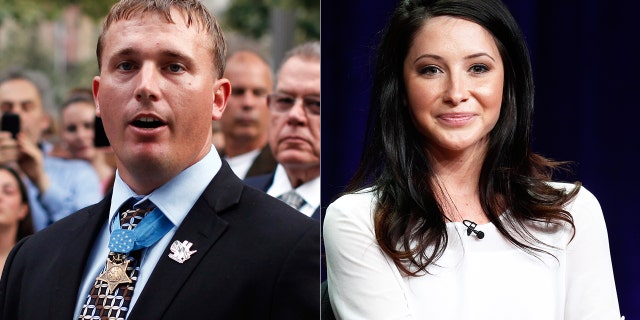 It's apparently Splitsville for Bristol Palin and husband Dakota Meyer.
The couple, married since 2016, have called it quits, according to TMZ.
While neither Palin, 27, nor Meyer, 29, appear to have filed for divorce yet, sources tell the website that they are no longer living together.
TMZ also points out that they no longer follow each other on Instagram.
Palin and Meyer were first engaged in March 2015, breaking up two months later, shortly before their planned nuptials. Palin then announced she was pregnant with the couple's first child, Sailor Grace, whom she gave birth to that December. The couple then unexpectedly wed in June 2016, one month after Bristol changed their daughter's last name from Palin to Meyer.
The couple's second child, daughter Atlee Bay, was born last May. Palin also has a son, Tripp, with ex Levi Johnson.
A rep for Palin did not immediately respond to a request for comment.
Click here for more on this story from The New York Post's Page Six.