Brie Larson: I thought I was 'unlovable'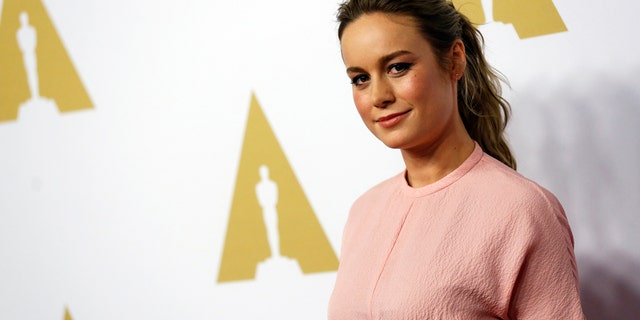 NEWYou can now listen to Fox News articles!
LOS ANGELES – Brie Larson channels some dark feelings to put on stellar acting performances.
The 26-year-old star, who is nominated for a Best Actress Oscar for her role in "Room," talked about how she approaches a role when she attended the annual Oscars Nominee Luncheon on Monday.
"Well as I've gone further and further into trying to refine what being an artist means to me, I've realized that I've used it as this tool to connect," she explained. "I was always really afraid of the things that were inside of me, and I was always deeply worried that I was unlovable, and that I wasn't normal, and that the world was going to be this scary, hard place.
"I started taking those questions and putting them into the movies I was making. I found every time I did that, whether it was a comedy or a drama, I would get this response back from people saying, 'I feel like that, too.'"
Larson, who has won a Golden Globe and SAG award for "Room," was enthusiastic about her relationship with her 9-year-old co-star, Jacob Tremblay.
"I'm a better person for knowing him and working with him," she said. "I got to go through this experience, really shot through the stratosphere with him. His perception of the world-- that innocence, that lightness that he brings to movies-- it's the same thing he brings to actual life."
Larson said the young actor helped her throughout filming.
"He was a wonderful buffer through making the film," she said. "I was never allowed to get precious about my performance because it was always about him…All of these 'firsts' are with this child who has brought so much joy and light to my life that I can focus on him again and not have to worry so much about this weird thing that's happening,"