Bridget Moynahan fights photographer ex's plans to exhibit nude photos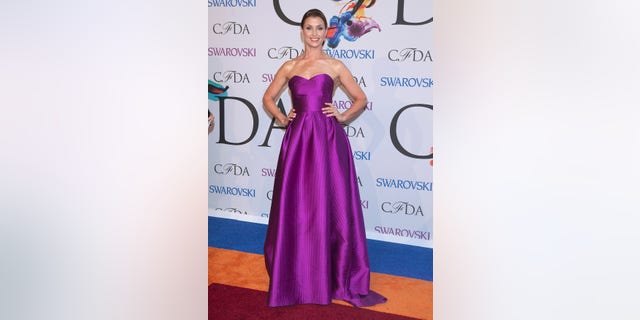 For actress Bridget Moynahan, no nudes is good nudes.
Tom Brady's baby mama and star of the CBS drama "Blue Bloods" is threatening to sue photographer James "Tiff" Pemberton if he puts up an art display of naked pictures he snapped of her more than a decade ago reports The New York Post.
Pemberton, 52, dated the gorgeous Moynahan, 43, when she was a model poised to make her feature film debut in "Coyote Ugly" in 2000. They were lovers for about three years — during which the high-end shutterbug snapped hundreds of photos, some of which he described as "erotic."
One set — a nude Moynahan and one of Pemberton's best friends in a shoot in Williamsburg, Brooklyn — apparently was so objectionable that Moynahan demanded it be destroyed when the couple broke up, Pemberton recalled.
"It was just a nude shoot," the Astoria-based lensman recalled. "We did it kind of drunk. It was kind of funny or what have you."
He insisted the photos — about 1,100 in total — are not creepy candid pictures of some unwitting celebrity. Moynahan gladly participated in the shoots, many of which were done professionally in assorted studios, he said.
"This was part of our life — it was a documentary of our life then," he said.
Moynhan's attorney have sent Pemberton a letter asking that all the photos ever taken of her be destroyed and no consenting release form was ever signed.
"Ms. Moynahan . . . has spent her career making sure she did not do images like the photos for any public use/release, and even turned down movies with gratuitous nudity because she always had her family in mind," the letter reads. "The private photos of her taken during the course of your romantic relationship were intended solely for her and your private personal review."
The document continues: "Irrespective of any rights to privately personally look at the photos yourself (which we understand does not go over well with your fiancé), our client certainly never legally consented to the public use of her image and name."

Pemberton says he and Moynahan remained friendly after they broke up. About a year ago he contacted his ex to tell her he thought the photos could be featured in an exhibit and sent over about 100 images as an example.
"She thought they were beautiful," Pemberton claims, but she asked that they not be showcased publicly and that he sign a contract "that was going to restrict any use of these images."
Pemberton refused.
"Attacking you for the rights to your work is wrong," he told the newspaper. "It's a statement about what a celebrity will do to squash what they don't want out there."
Moynahan's lawyer did not return a request for comment.