Brad Pitt's foundation sued over claims post-Katrina homes are falling apart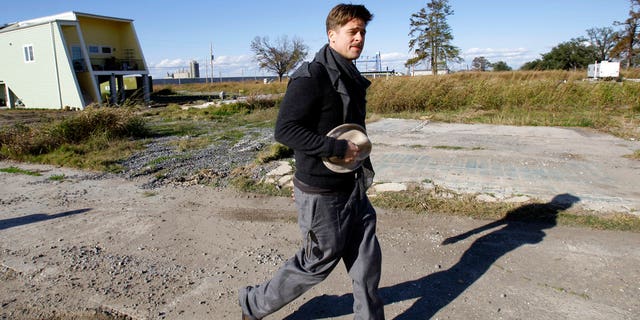 Two Louisiana residents have filed a lawsuit against Brad Pitt's Make It Right Foundation, claiming the actor's nonprofit built houses after Hurricane Katrina that are "substandard," rotting and falling apart.
Lloyd Francis and Jennifer Decuir, residents in New Orleans' Lower Ninth Ward neighborhood, were "forced" to file the lawsuit because they are stuck with houses that are "deteriorating at a rapid pace," their lawyer Ron Austin told NOLA.com.
"While the citizens of the Ninth Ward are grateful to Brad Pitt, they were forced to file this lawsuit because the Make it Right Foundation built substandard homes that are deteriorating at a rapid pace while the homeowners are stuck with mortgages on properties that have diminished values," Austin said.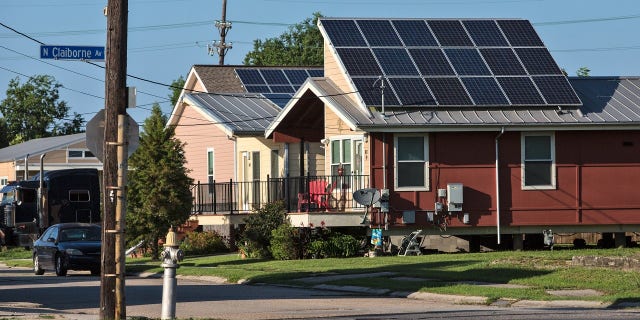 Pitt founded the venture in 2007 with the help of award-winning architects two years after Katrina devastated the city and essentially washed away what would become the Make It Right enclave.
The foundation began building the homes in 2008, eventually erecting 109 houses that provided residents the chance to return to the neighborhood they called home before the storm hit. The avant-garde dwellings were lauded as storm-safe, solar-powered, highly insulated and "green."
The nonprofit, however, never met its goal of constructing 150 houses. The structures were also riddled with issues because they were "deficiently constructed and built" with "defective products," the lawsuit said.
Residents have been dealing with mold, rotting wood, poor air quality, as well as plumbing, heating and electrical issues, according to the residents.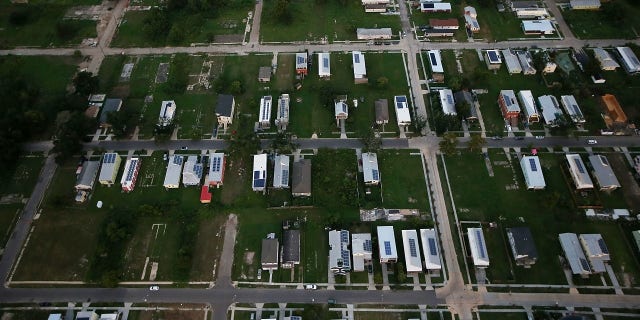 "Where is Mr. Pitt?" neighbor Doris Wyman told NOLA.com. "I wonder, if he saw that house, what would be the first words out of his mouth?"
BRAD PITT'S FOUNDATION FACING LAWSUIT OVER DEGRADATION OF NEW ORLEANS HOMES
Residents said in the lawsuit that problems began as early as 2013, but they believed the foundation would "make it right" and come around for repairs. The nonprofit then handed homeowners a "packet" that included nondisclosure agreements that weren't properly explained. The owners signed "on agreements that would deprive homeowners of important legal rights while the homeowners are under duress," the lawsuit claimed.
Pitt and the foundation have not publicly addressed the lawsuit.
A source told People that Pitt is confident in the foundation's team and that "repairs began months ago."
"Brad has confidence in the Make It Right team; he made a promise to the people of the Lower Ninth and he intends to keep fulfilling it, and to keep contributing money as he has been all this time," the source told the magazine.
The lawsuit comes as Pitt continues his highly publicized custody battle with ex Angelina Jolie over their six children. Pitt is also currently filming the Quentin Tarantino movie "Once Upon a Time in Hollywood."