Bouncing Baby Girls On The Way For Michael Jordan And Yvette Prieto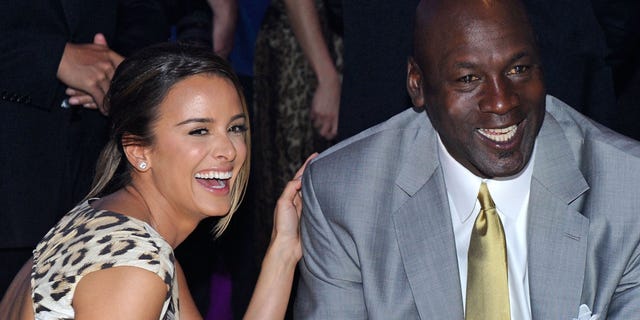 Michael Jordan will be surrounded by beautiful ladies for a long time. The NBA legend and wife Yvette Prieto are expecting identical twin girls, E! News reports.
The couple confirmed late last month that Prieto is pregnant. The babies are due in April.
The girls will be the first kids for the Cuban-American model and the fourth and fifth for the former Chicago Bulls superstar.
Jordan, 50, has three grown children – sons Jeffery Michael, Marcus James, and daughter Jasmine – with ex-wife, Junaita Vanoy.
Jordan, who bought a majority stake in the Charlotte Bobcats in 2010, and Prieto, who once dated Julio Iglesias Jr., met at a Miami nightclub in 2008. Jordan proposed during Christmas 2011, and the couple tied the knot in a lavish ceremony in April in front of more than 500 guests at the Episcopal Church called Bethesda-by-the-Sea, in Palm Beach, Florida, according to PEOPLE. They invited another 1,500 friends to celebrate at the Bears Club in Jupiter, Florida, not far from Jordan's 38,000-square-foot home.
Follow us on twitter.com/foxnewslatino
Like us at facebook.com/foxnewslatino