'Bones' Star David Boreanaz Confesses Affair; Rachel Uchitel's Lawyer Says It Wasn't Rachel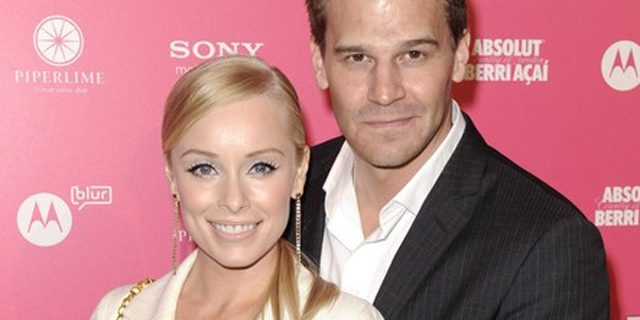 "Bones" star David Boreanaz admitted that he was unfaithful to his wife of almost nine years, former Playmate Jaime Bergman.
"Our marriage has been tainted with my infidelities. I just want to be open and honest. I was irresponsible," Boreanaz told People Magazine on Monday.
Boreanaz, 40, said he came forward about the affair when his former mistress contacted an attorney and threatened to contact media outlets. He said he felt he was "being blackmailed or there was some sort of extortion" going on.
While he declined to name the other woman, RadarOnline.com reported Boreanaz had an affair with the first of Tiger Woods' alleged mistresses, Rachel Uchitel, and that the affair happened while Bergman was pregnant.
Uchitel's lawyer Gloria Allred, who has been retained by the woman in the Boreanaz affair, denied Uchitel was the woman in question.
"[Boreanz' lawyer] Marty Singer attempted to contact a woman who had a romantic relationship with David Boreanaz. She then retained me. This woman was not Rachel Uchitel," Allred said in a written statement to Pop Tarts. "I then contacted Mr. Singer on her behalf to find out why Mr. Singer was calling her. We discussed the possible resolution of my client's legal claims against Mr. Boreanaz by mediation. My client has not told her story to the press, but now that Mr. Boreanaz is attacking her she has decided to tell the story of their relationship, so that the truth will come out."
"This baseless attack by David Boreanaz and his highly paid legal mouth piece in an apparent effort to divert attention from his client's extramarital infidelity will not succeed," she continued. "If they think that I or my client will be intimidated they are wrong."
Calls to Boreanaz's lawyer were not immediately returned. A rep for FOX, which airs the actors' hit show "Bones," said the network had no comment.
Rachel Uchitel first hit the headlines in November when she was reported to be Tiger Woods mistress, who was then reported to have paid an estimated $10 million to "keep quiet."
"You can't judge a book by its cover," Uchitel recently told Pop Tarts in defense of all the negative publicity surrounding her. "I'm a nice normal girl that anybody would be friends with."