Bobby Flay says he did not quit 'Iron Chef'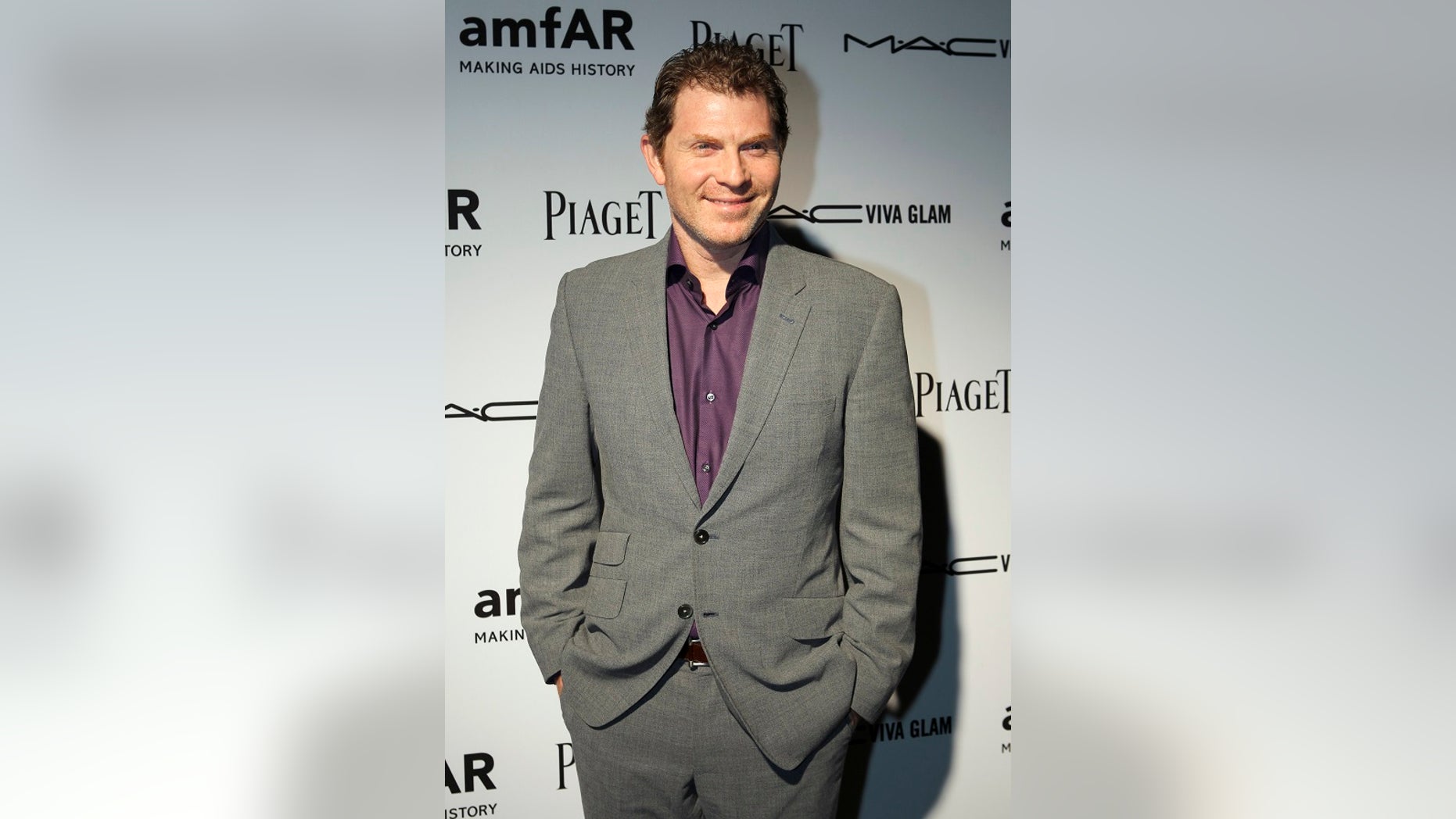 Bobby Flay has cleared the air surrounding rumors that he quit Food Network's "Iron Chef" last summer.
The celebrity chef left the food competition show in a dramatic fashion while filming an episode last summer, Vanity Fair reported.
Flay, 52, ripped off his apron and showed his shirt that read: "THIS IS MY LAST IRON CHEF BATTLE EVER."
Flay told People that the stunt was a joke and he was still very much a part of "Iron Chef."
CELEBRITY CHEF JOHN BESH STEPS DOWN FROM BESH RESTAURANT GROUP AMID SEXUAL HARASSMENT CLAIMS
"This past summer when I was in production on Iron Chef Showdown, I wore a T-shirt to have a little fun during my last battle this season. In hindsight, it was probably not the best decision because it's just creating confusion," Flay told People in a statement.
Flay, who joined the show in 2000, said he would be "excited to return" to compete whenever he can.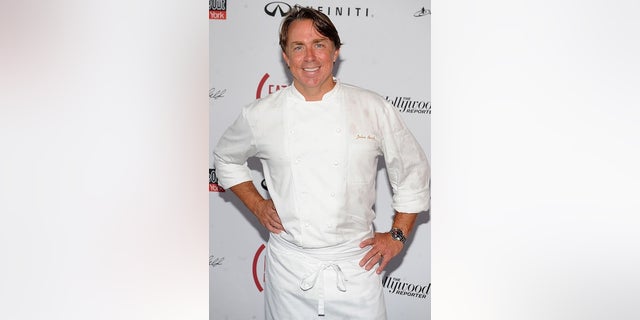 It is not clear if Food Network will show Flay's shirt during the episode that is slated to premiere on Nov. 8. The competition features Flay and celebrity chef John Besh who resigned Monday from his company, Besh Restaurant Group, amid allegations of sexual harassment.
WAITER: MLB CATCHER BRUCE MAXWELL MADE UP STORY ABOUT SERVICE REFUSAL OVER ANTHEM PROTEST
On Saturday, the allegations were published by The Times-Picayune after an eight-month investigation. Women interviewed said male bosses in the Besh Restaurant Group touched or verbally harassed them and, in a few cases, tried to leverage positions of authority for sex.
Besh admitted to having a consensual relationship outside of his marriage about two years ago and apologized to "anyone past and present who has worked with me who found my behavior as unacceptable as I do."
The Associated Press contributed to this report.