Bo Bice Lends Voice to Civil War Documentary, Urges 'American Idol' Tour to Include Military Bases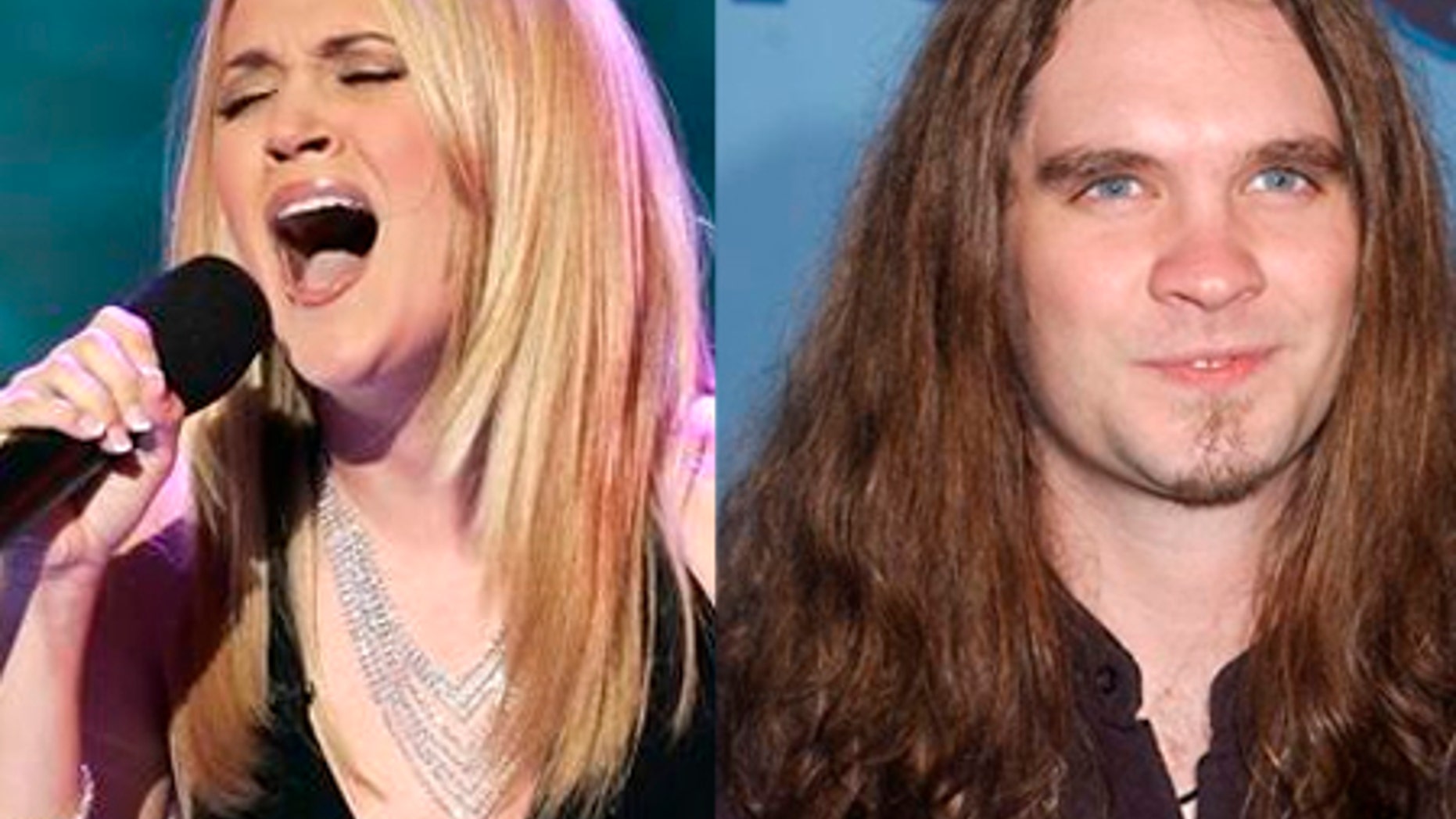 Bo Bice may have placed second to Carrie Underwood in the fourth season of "American Idol," but his career is still going strong. His latest project is lending his golden voice to a PBS documentary about the Civil War.
"My good friend William Lee Golden from The Oak Ridge Boys and his wife were part of this documentary and asked me, and being from the great state of Alabama, I was honored to go out and do a song," Bice told FOX411's Pop Tarts column on Tuesday, prior to the AT&T Idol Celebration Day in Los Angeles. "I'm into Civil War history and I think that much like any of the other wars we've fought, we're destined to repeat the past if we don't pay attention to it. I'm a southerner by heart but I'm an American first, so every time we have an opportunity to learn about our heritage we should definitely take that and pass it on."
The 35-year-old did his own rendition of "The Bonnie Blue Flag" for the film; a song which he said brings to life the story of the Confederate flag.
"It's not the same flag we see today, but it all started with one single star," Bice explained.
Over the years Bice has made several trips overseas to perform for the U.S troops – he even teamed up with Armed Forces Entertainment to ring in 2011 at the oldest overseas U.S. military base, Guantanamo Bay. But one thing he would love to see happen is for the annual "Idol Live Summer Tour" to extend beyond just the likes of New York City's Madison Square Garden and L.A's Nokia Theater, and actually head to our military bases.
"I think 'Idol' would be really cool if they did some tours there, I'm not the only person who has probably gone over to Afghanistan from 'American Idol.' When you see the soldiers' faces – I get over there and I tell them thank you, and I tell them 'you guys pick up a gun and all I do is pick up a guitar,'" he continued. "I think if 'American Idol' ever took that opportunity to see the service men and women it would definitely be something that endears the A.I family, it might just change the perspectives of folks at Idol who may never have seen the sacrifices and things I have seen there."
Season Three runner-up Diana DeGarmo, whose brother is currently serving in the U.S Army, also said an "Idol" troops tour would be greatly appreciated.
"I would love it if I could get a couple of Idols together and do a USO tour, I think that would be a lot of fun. There are so many bases out there I think we forget about," she said. "I would love to go anywhere and everywhere they would allow me to go, maybe one day I'll have the right security clearance… My USO tour that I did overseas has definitely been the highlight (of my post-Idol career)."