Blake Lively teases Ryan Reynolds about Aviation Gin's truck advertisement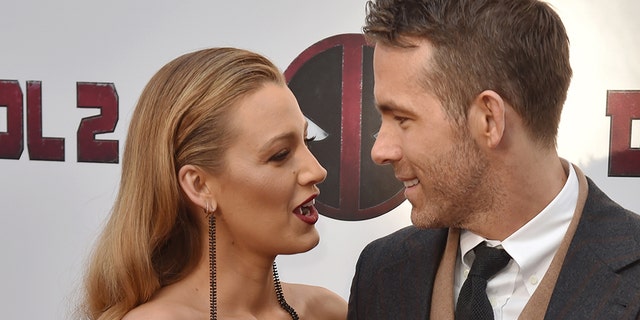 Ryan Reynolds' recent Instagram post showing off an Aviation Gin truck got the attention of a certain A-lister: his wife, actress Blake Lively.
Lively, 30, was among the users who reacted to the image Reynolds posted on Instagram Thursday.
"Who needs a mini van?! I'm driving this from now on," Lively commented. "Subtle, gorgeous, and OHMYGAWDYOUREHUGE."
RYAN REYNOLDS TELLS PADDINGTON BEAR TO 'WATCH YOUR F-----G BACK OVER PEOPLE'S CHOICE AWARDS
In the photo, the 41-year-old actor could be seen emblazoned on the vehicle, holding a cocktail in one hand and a bottle of the alcohol brand in the other.
Reynolds has an ownership stake in Aviation Gin.
According to a February press release, Reynolds pursued the investment after tasting the spirit for the first time, which touts itself as a "smooth" and "botanical" spirit.
"In the long and in no way disastrous marriage of showbiz and alcohol, so happy to announce I'm the proud owner of a gin company..." Reynolds tweeted.
BLAKE LIVELY, ANNA KENDRICK TROLL RYAN REYNOLDS WITH FAUX AFFAIR: 'WOULD IT REALLY COUNT AS CHEATING?'
Lively later made headlines in August for a humorous social media post when she went to an Aviation Gin bash.
"The look on our faces = when you all go to a party just for the free food…" she wrote when sharing a group photo.
Fox News' Janine Puhak contributed to this report.