Billy Ray Cyrus: 'I don't know' if Miley Cyrus and Liam Hemsworth will marry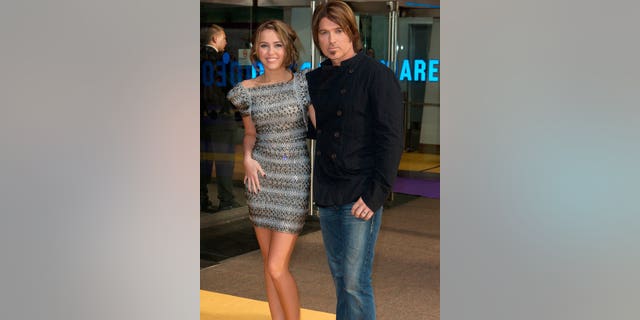 In a shocking new interview, Billy Ray Cyrus admits that although Miley and Liam are "great friends" right now, he isn't sure if they'll actually get married.
Miley Cyrus' father is unsure if she'll marry Liam Hemsworth. While Miley, 20, has allegedly worked things out with Liam, 23, Billy Ray Cyrus recently admitted that he doesn't know if the wedding will happen anymore.
"I don't know. I know as I was writing a book, I wanted to keep that particular moment [Miley's wedding] as open-ended as possible. I didn't know the answer," Billy said on an interview on ABC News on April 15.
Billy Ray, who is promoting his book, "Hillbilly Heart," says, "They're young, they're kids, the great news is they're great friends, they're really good friends. I play it by ear, I know whatever's meant to be that's the way it's going to happen."
It seems that Billy Ray isn't the only one confused about the status of Miley and Liam's relationship.
Liam's sister-in-law Elsa Pataky, who is married to his brother Chris Hemsworth, 29, reportedly recently said she's not sure if Miley and Liam's wedding is still on.
She told Life & Style, "I don't know. If they get married it would be nice to go."