Bill Cosby's trial on sexual assault charges ended in a mistrial Saturday after jurors failed to break a deadlock after more than 52 hours of deliberations over six days.
Cosby showed no immediate reaction. After the mistrial was declared, he stood up in the courtroom and seemed to be distressed as he spoke to his spokesman Andrew Wyatt. He then sat back down.
Cosby left the courthouse in Norristown, Pa.. without speaking to reporters.
CAMILLE COSBY SLAMS PROSECUTORS FOLLOWING MISTRIAL
The jury confirmed to Judge Steven O'Neill that they could not reach a unanimous decision on whether "The Cosby Show" star drugged and molested Temple University employee Andrea Constand at his suburban Philadelphia home in 2004.
Prosecutors promised to retry Cosby, who remains free on $1 million bail.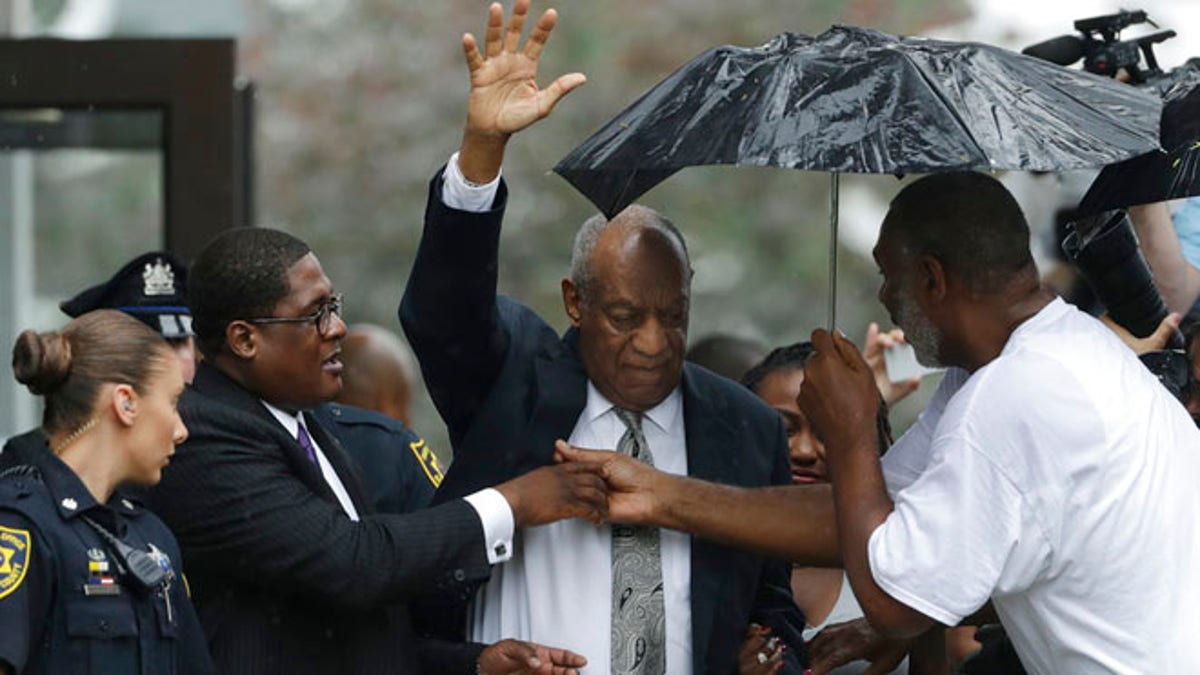 "We will revaluate and review our case and will retry it and move as soon as possible," Montgomery County District Attorney Kevin Steele told reporters.
He praised the accuser and said she is "entitled to a verdict in this case."
Cosby's wife Camille slammed Steele and the judge after the mistrial.
"How do I describe the District Attorney? Heinously and exploitively ambitious," she said. "How do I describe the judge? Overtly and arrogantly collaborating with the District Attorney."
She also attacked Constand's attorneys and the media.
Wyatt declared the mistrial a victory for Cosby's defense team. He quoted a co-founder of the Black Panther Party as he was leaving with Cosby.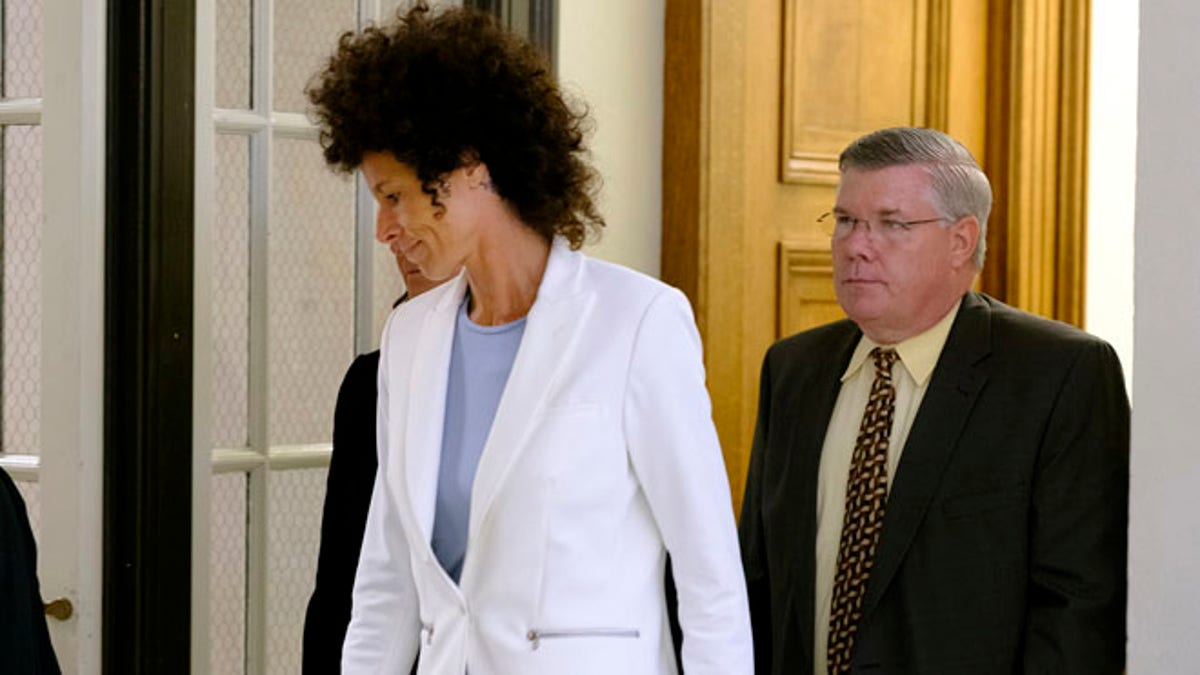 "In the words of Huey P. Newton, power is the ability to define phenomenon, making it act in a designed manner," Wyatt said.
"Mr. Cosby's power is back... the jurors, they used their power to speak... Mrs. [Camille] Cosby's power is back," he said.
The spokesman also accused high-profile women's rights attorney Gloria Allred of conspiring against Cosby.
"For all those attorneys, who conspire like Gloria Allred, tell them to go back to law school and take another class," he said.
Allred held a press conference outside the courthouse with other Cosby accusers.
"Justice will come," she said.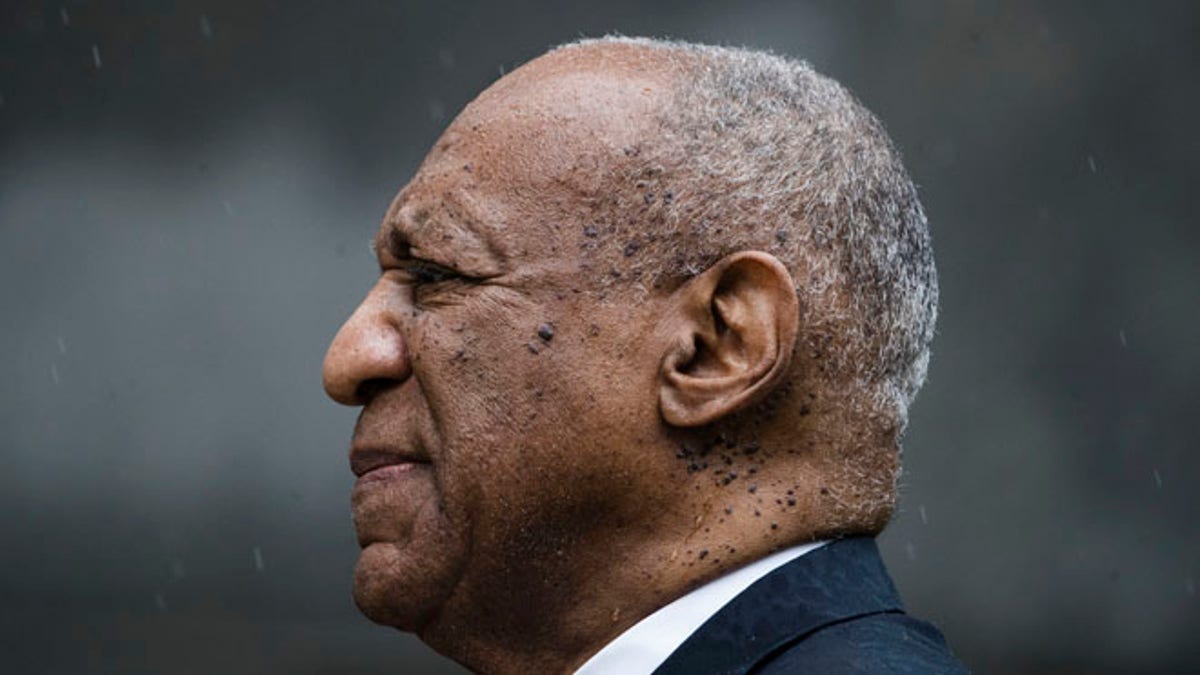 Constand said through her lawyers that the trial gave "a voice to the many victims who felt powerless and silenced."
The 79-year-old star was accused of three counts of felony aggravated indecent assault. He faced up to five to 10 years in prison, if convicted.
During the six-day trial, Constand testified that she shot down the actor's casual advances twice before she found herself paralyzed and unable to fight him off the night she took pills that he convinced her were safe herbal supplements.
"In my head, I was trying to get my hands to move or my legs to move, but I was frozen," Constand, a former employee of the basketball program at Temple University, Cosby's alma mater, said during their courtroom confrontation. "I wasn't able to fight in any way. I wanted it to stop."
Defense attorney Brian McMonagle told the jury that Cosby and Constand were lovers who had enjoyed secret "romantic interludes." He insisted the 2004 encounter was consensual.
McMonagle also said that while the comedian had been unfaithful to his wife, he didn't commit a crime.
BILL COSBY TRIAL: WHAT IS A MISTRIAL?
On Thursday, the judge told jurors it was "too early" for them to determine they were deadlocked and asked them to give it another go.
The comedian starred as Dr. Cliff Huxtable on "The Cosby Show" from 1984 to 1992, earning a reputation as "America's Dad."
That reputation was slowly torn to pieces as dozens of women came forward, beginning in 2014, and accused him of drugging them, assaulting them or both. Their stories were all eerily similar and eventually led to the star being ostracized by Hollywood.
Before his downfall, Cosby was long-known as for his success as a comedian and actor. He won five Grammy Awards after breaking into the standup scene in '60s.
He then parlayed that success on TV, winning three consecutive Emmy Awards from 1966 to 1968 for his role on "I Spy." The show elevated him to a new level of stardom and led to the eventual creation of his titular sitcom, "The Cosby Show." In the 1998, he became known to a new generation as the host of "Kids Say the Darndest Things."
He was also once praised as a philanthropist, and received more than 50 honorary degrees from universities across the country.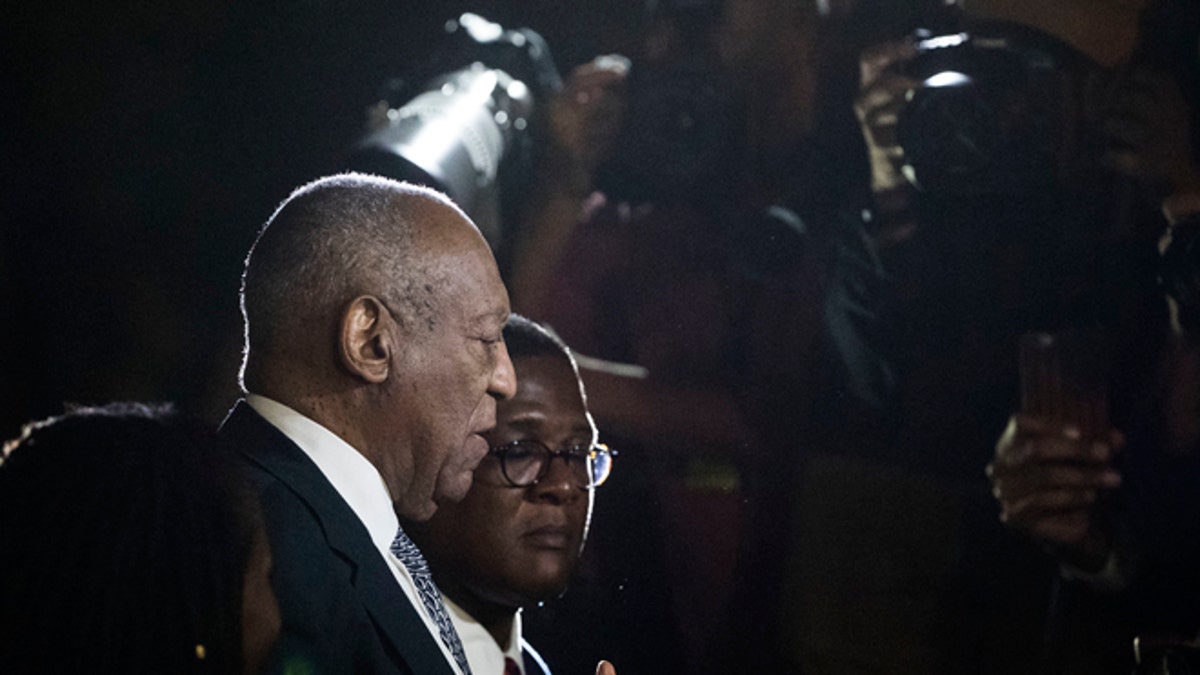 Cosby's legacy of giving was topped by a $20 million gift to Spelman College in 1988 and including, among many other donations, $3 million to the Morehouse School of Medicine and $1 million in 2004 to the U.S. National Slavery Museum in Fredericksburg, Virginia.
Those degrees were revoked one-by-one as more women spoke out against him.
Cosby said in an interview ahead of the trial that he was looking forward to being found innocent and he wanted to be "remembered as being the guy that they give back all the things that they rescinded."
Fox News' Marta Dhanis and The Associated Press contributed to this report.