'Big Bang Theory' Season 11 will see Bob Newhart's Professor Proton return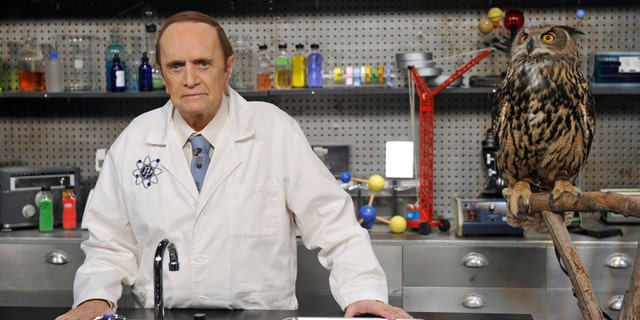 Following the Season 11 premiere of "The Big Bang Theory," it's hard to imagine how things could get any better for Sheldon Cooper. However, it seems the hits will keep on coming thanks to an appearance from his favorite TV scientist, Professor Proton.
According to The Hollywood Reporter, the late Arthur Jeffries, better known to the gang as their favorite childhood hero, Professor Proton, will make an appearance during the November 2 episode. The character originally appeared in Season 6 played by comedy legend Bob Newhart. Although the character passed away, he often appears to Sheldon in his dreams dressed like "Star Wars" character Obi Wan Kenobi, who mentored Luke Skywalker from beyond the grave as well.
It's unclear what will happen that requires Sheldon to need his mentor, but given his recent [Spoiler Alert] engagement to Amy, it could be anything.
Professor Proton made a brief cameo, although not played by Newhart, in the premiere of the prequel spinoff "Young Sheldon," in which 9-year-old Cooper is seen both watching him make a potato clock on TV and lamenting the loss of his bow tie on his first day of school since, that's what his hero wears. Apparently, the new series takes place before Sheldon adopted his signature superhero T-shirt over long-sleeves look.
"The Big Bang Theory" airs Thursdays.